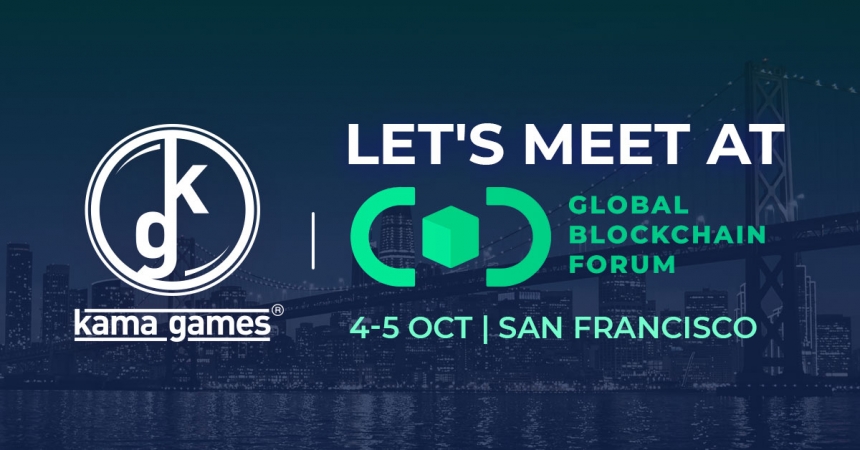 KamaGames are pleased to announce that they will be attending the Global Blockchain Forum being held in San Francisco on the 4th & 5th October as part of California Blockchain Week.
The Global Blockchain Forum will bring together the key cryptocurrency and blockchain experts to discuss Disruptions, Investment Strategies, & Transformations in the Blockchain Economy. In-depth insights will be offered from well-known innovators and experts within the field.
Andrey Kuznetsov, CEO of KamaGames, and Sam Forrest, KamaGames' Director of Global Communications & Content, will both be attending with Andrey giving a talk on KamaGames' entry into the blockchain and crypto space through the launch of the KamaGames Token.
If you'd like to arrange a meeting with Andrey or Sam, email us at meetus@kamagames.com and include 'Global Blockchain Forum' in the subject line.