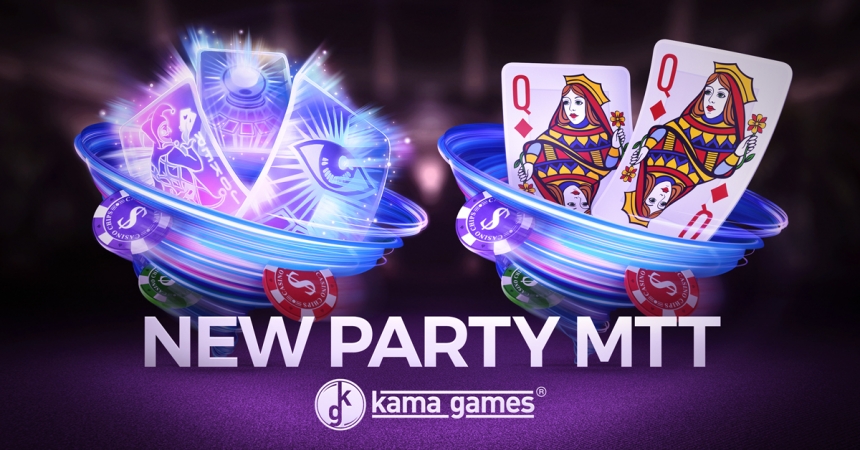 KamaGames is proud to announce the launch of two new Multi-Table Tournaments (MTTs) featuring rules from Super and Pair Party modes.
Players can now engage with this popular style of tournament, playing by the unique rules that these two Party modes bring to the table. Previously launched MTTs, which centre around the rules of Texas Hold'em, Omaha Poker, Joker Party and 10toAce Party, were met with great excitement by Pokerist players. As such, KamaGames intends to expand our offering in this area, giving players a whole new catalogue of experiences to embrace and enjoy.
With Pair Party MTT, in the preflop, all players are dealt one card and its copy, while Super Party MTT sees five different, yet inventive, superpowers become available in the game. Superpowers in-play will include the ability to view an opponent's cards or even see what cards will appear in the next round. A superpower can also be gaining an extra card that doesn't come from the deck, a duplicate of a card that's already in the hand or even obtaining a Joker card.
A continuous focus for KamaGames is offering players new games and features with the aim of keeping them regularly engaged and entertained. We believe this latest addition is set to generate great excitement around the tables and will significantly increase player engagement. As we continue to expand our portfolio of Party modes, KamaGames will further add to our offering of Party mode MTTs.
Pair Party and Super Party MTTs are now available via Pokerist. Click here to download and play today!