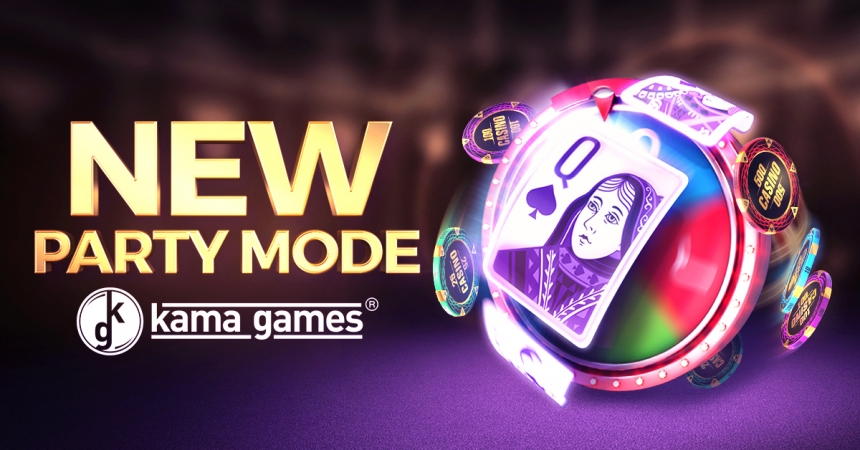 Kamagames is proud to announce the launch of our latest Party mode - Wheel Party.
Wheel Party follows the success of Guess Party and Super Party, which expertly introduced KamaGames' players to unique variations of the Texas Hold'em poker game they love.
In Wheel Party, players are met with Pokerist's dazzling new spinning wheel, designed specifically to create unique opportunities for big wins.
Thanks to this new and noteworthy feature, players now have the chance to receive a high-value third card following a fortuitous spin of the wheel. Furthermore, the player's new card will not originate from the deck and will be carefully concealed from fellow competitors adding even more elements of the unknown to the game.
After starting the same way as any hand of traditional Texas Hold'em, the unique spinning wheel will appear after the flop has taken place. The wheel is accompanied by individual, expertly crafted symbols which represent the Jack, Queen, King, Ace and Joker cards.
The player's eventual fate, tied closely to which card they receive, is only finally determined by the section of the wheel which the arrow rests after the spin.
In Wheel Party, one spin could tip the balance of luck between victory and defeat.
Play now on Pokerist.