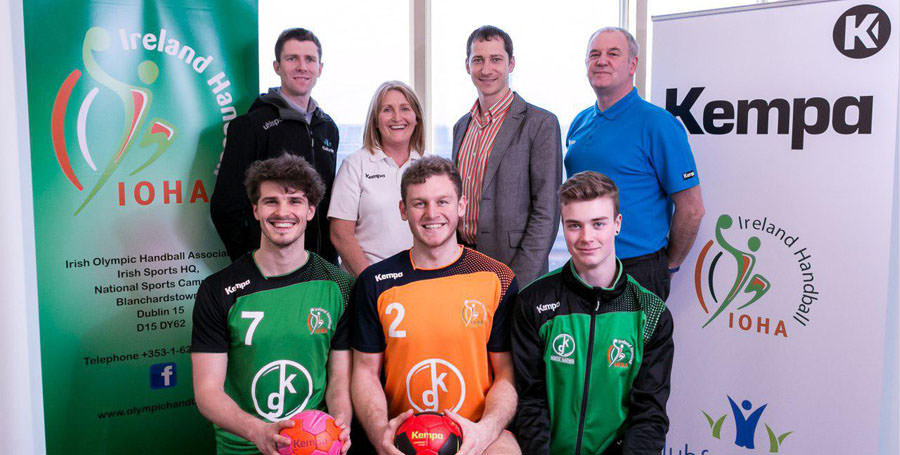 KamaGames are pleased to announce their sponsorship of the Irish Olympic Handball Association (IOHA) for the forthcoming seasons.
This two-year sponsorship agreement will see KamaGames take over as lead sponsor of the IOHA with the company's logo and branding being displayed on all men's, ladies and junior teams matchday and training kit.
Andrey Kuznetsov Managing Director at KamaGames said "Being based in Dublin ourselves, we are happy to have the opportunity to work with the national sporting team. The last few years has been seen Olympic Handball grow in popularity not only here in Ireland but also worldwide"
The IOHA's Michael Moloney added "We're delighted to be announcing this sponsorship agreement with KamaGames. The support they are giving us will help us to not only prepare the team so that they can perform at their best but also support the development of the handball players of the future through our National Academy Projects too."
For more information about the Irish Olympic Handball Association (IOHA) visit www.Olympichandball.org
To learn more about KamaGames visit www.KamaGames.com, like us on Facebook.com/kamagames or follow us on Twitter.com/kamagames.
Pokerist Texas Poker - www.Pokerist.com
Roulettist – www.Roulettist.com
3D Blackjack – www.Blackjackist.com
Baccarist – www.Baccarist.com