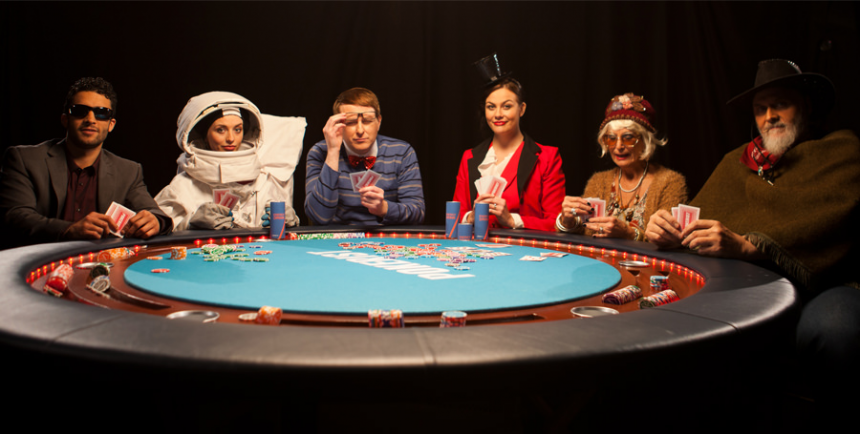 Taking the very simple premise of "Who is playing Pokerist?" our team set out to create a highly immersive promotional campaign that focused on building further awareness of Pokerist, our flagship social casino gaming title, throughout the Christmas period.
Launching today, the campaign takes inspiration from Pokerist's popular social elements coupling them with our worldwide appeal. This means that there will always be someone, somewhere to meet at the tables - but who will they be!
The creative element of the campaign is the use of 360 degree camera technology which is a first for the social casino marketing world.
To create the advert we took our team to Rendelsham Airbase (an abandoned airbase and home of the "British Roswell") to play some poker! Check out our behind the scenes video for more on that! https://youtu.be/JmxzDRpa5ko
The ad will be rolled out on Facebook.com/Pokerist News Feed from Friday December 16th so look out for the 360 logo accompanying the video to start exploring and experiencing a truly unique game of poker but you can check it out first right here:
https://www.youtube.com/watch?v=ctyYoZE6TKw
The campaign will continue to run for the rest of December and into January with further promotions, videos, tournaments and chip sales happening throughout the coming weeks.
KamaGames' Pokerist Texas Poker is available to download for free from the App Store and Google Play.
To try it for free, click on this link: http://pokerist.com/pgl