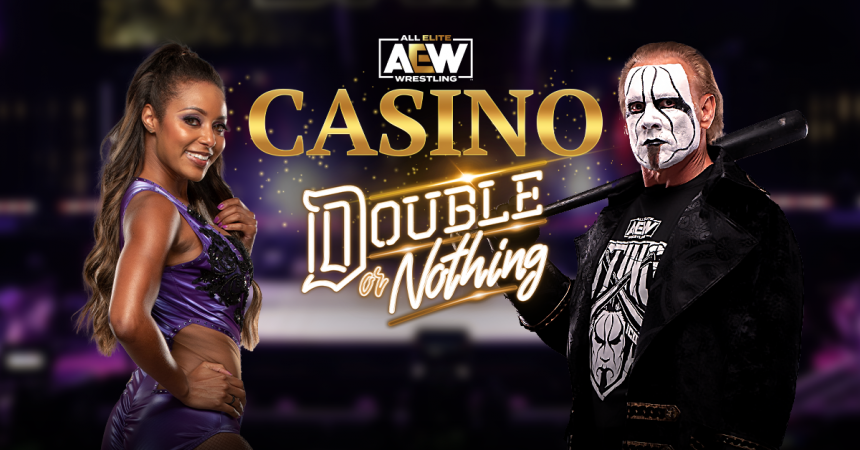 KamaGames, the largest European social mobile poker operator, has today announced our latest partnership with American brand All Elite Wrestling (AEW) which has resulted in the launch of the AEW Casino: Double or Nothing mobile app.
This latest app launch will host no less than 10 different casino games including some of KamaGames most popular titles such as slots, poker, 3D blackjack, roulette, craps, baccarat and others. With these fan-favourite titles in place, AEW Casino: Double or Nothing will also treat fans to a variety of in-game events and promotions, along with S'n'G, MTT, Boost and Weekly poker tournaments. Fans who hold an affinity for classic casino games like blackjack and roulette won't be disappointed as special tournaments that focus on these games can also be found within the app.
While AEW Casino: Double or Nothing hosts an impressive portfolio of games at launch, KamaGames is already planning several updates to this collection due to be carried out over the course of the coming year. The regular rollout of new high-quality features and mechanics is just one element of what will make this latest launch a resounding success.
Throughout the app, players will find appearances from popular AEW athletes which will also be used to promote AEW Casino: Double or Nothing. That said, the app will be featured on several TV shows in more than 100 countries, along with Twitch, Youtube, and the new All Elite Poker TV series.
AEW is a successful American professional wrestling brand launched in 2019. Its inception was orchestrated by American billionaire and businessman Shahid Khan alongside his son Tony. Since October 2, 2019, AEW has produced a two-hour weekly television show, AEW Dynamite, airing live on TNT in the United States.