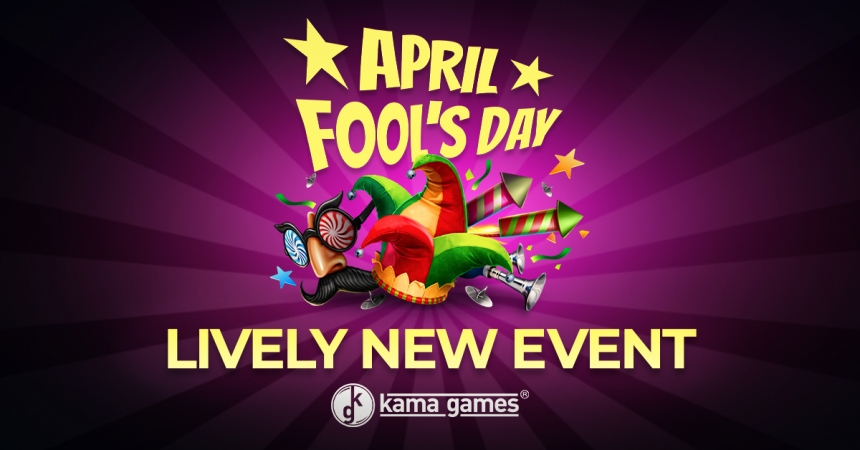 KamaGames is pleased to announce our April Fool's Day activities.
April Fool's honours the need we all have to play and get impish. To celebrate the playfulness of this global holiday, KamaGames has prepared a variety of light-hearted content starting from April 1st. This content includes rich surprises and bonuses for players to enjoy alongside themed decorations and a superb promotion! April Fool's players will also find special gifts at the tables during the course of this event.
During KamaGames' April Fool's activities, players will be treated to a themed weekly poker tournament hosting x2 rewards. Finally, promising no tricks this April Fool's, KamaGames is also giving players a fantastic chance to buy chips at x3 the value.
In-game events like April Fool's Day guarantee that players get the chance to experience KamaGames' unique features and games while being rewarded generously. Given the popularity of these events with players, KamaGames is committed to continuing this trend throughout 2023.