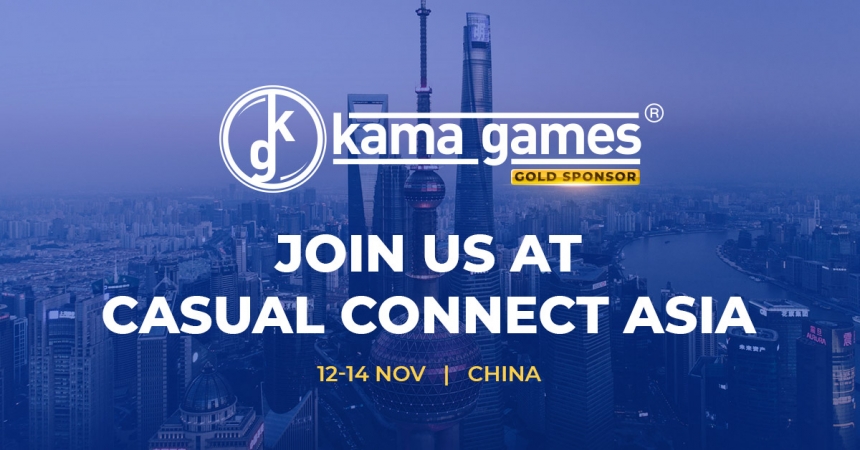 KamaGames are pleased to be able to announce their attendance of Casual Connect Asia, one of the most important events on the international gaming calendar.
Running from 12th - 14th November 2018, Casual Connect Asia takes place in Greater Bay Area China, which represents the forefront of Asia's growing tech sector bringing together the combined industries of the Shenzhen, Guangzhou, Hong Kong, and Macau.
Matching the creativity of the games industry with new media innovation and investment the conference will play host to speakers from around the world, topical public discussions, game & dev showcases and networking events.
KamaGames has a strong history with the event both as a sponsor and contributor over the years and has much to talk about this year from our growing product range, to our remarkable success this year, to our groundbreaking blockchain project, the KamaGames Token.
Both Andrey Kuznetsov, CEO of KamaGames, and Sam Forrest, KamaGames' Director of Global Communications & Content, will be in attendance, with Andrey sharing his knowledge and experience through both speaking engagements and panel discussions.
If you'd like to arrange a meeting with Andrey or Sam, email us at meetus@kamagames.com and include 'Casual Connect Asia' in the subject line.