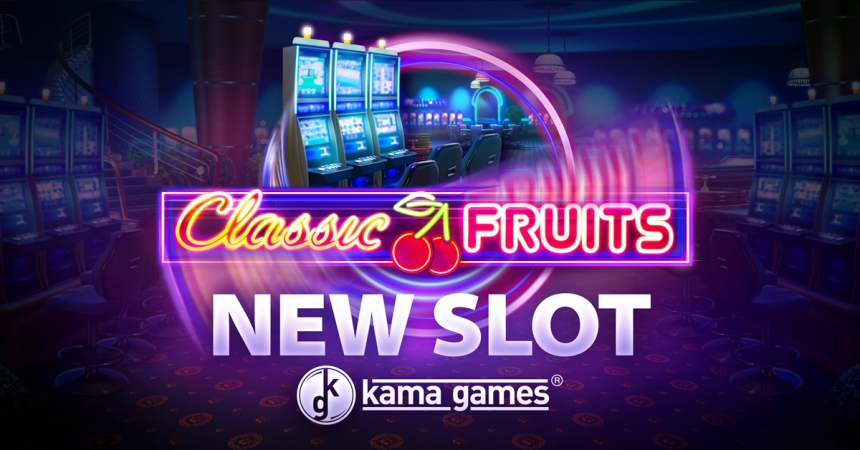 KamaGames pays tribute to old Las Vegas with the launch of its latest Slots game, Classic Fruits!
Created for the many fans of the charm and the simple playstyle of the vintage bell fruit slot machines of old, this analogue style, classic casino slot features just a single line giving players the feel of a real, old fashioned Las Vegas casino.
As well as its original look and feel, Classic Fruits also introduces an all-new feature, Nudge.
Nudge allows players to move two of the reels one position either up or down giving them more chances of success and when it comes to playing with Free Spins, all three reels are able to be moved giving the chance to win up to 25 free spins.
Classic Fruits is yet another example of how KamaGames draws creative inspiration from the world of classic casino and the overall social gaming industry, to expand our already comprehensive gaming portfolio and provide the best gaming experience possible to our 120+ million players..
To play Classic Fruits or any of our other hugely popular themed Slots, download the Pokerist app by following the link here.