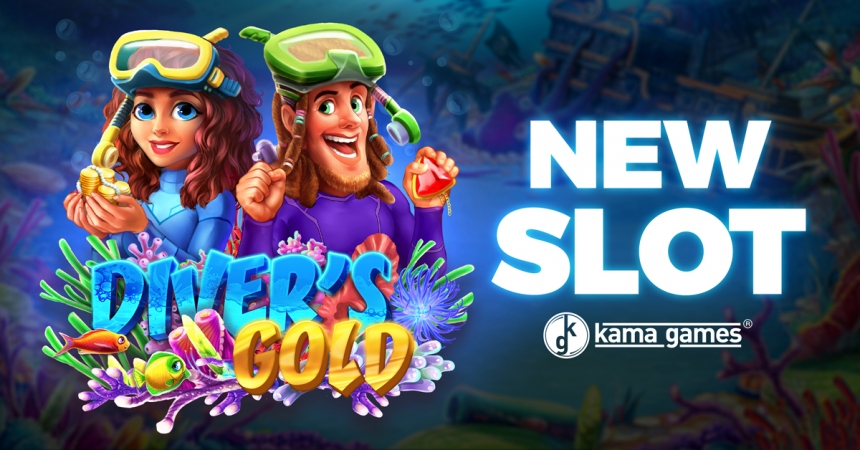 KamaGames is proud to announce the release of our latest Slot game, Diver's Gold.
Set amongst a colourful underwater world, Diver's Gold is the latest addition to KamaGames' extensive portfolio of market-leading Slots games.
Players can uncover the hidden treasures of the deep as they play across 40 paylines brought to life through the cutting-edge 3D graphics that have become standard in all of KamaGames' Slots games.
Diver's Gold is our first Slots game to feature the Multiplying WILD bonus. When the WILD symbol is part of any combination, it multiplies the player's winnings. There are WILD X2 and WILD X3 symbols in the game, however, if there are several WILD symbols in the same combination, the winning is multiplied by their total combined multiplier giving the potential for huge wins at any time.
All WILD symbols also award x5 free spins each time they appear which means players could win 10, 15 or even 25 free spins at any one time!
All of our Slots games are available for free via the Pokerist app which can be downloaded for free by clicking on this link: https://pokerist.com/play
KamaGames plan to launch more new and exciting slots throughout 2019, so be sure to follow us through our various social media channels for all the latest news.