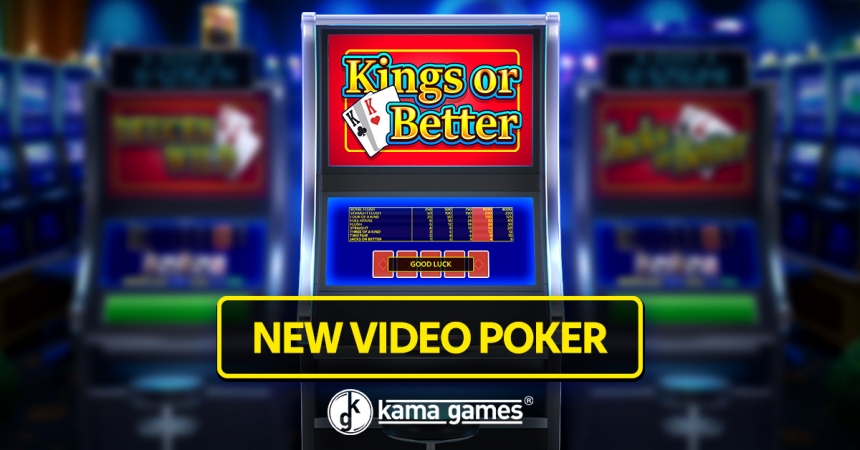 KamaGames is pleased to announce the newest addition to our video poker offering, Kings or Better!
Accompanied by superb graphics and engaging gameplay, Kings or Better offers players a genuine playing experience on par with real-world video poker. This game perfectly integrates the dynamic technology of video poker with the comfort of the classic card game. As the title suggests, the goal of the player is to create a five-card poker hand that contains at least one pair of Kings or higher.
Given its sleek and intuitive interface, Kings or Better is easy for new players learning the ropes of video poker. To boost entertainment value, the game is also available in two creative versions, classic and multi-hand mode. Classic mode was created with the old-fashioned Las Vegas spirit in mind, while multi-hand hosts a more colourful and modern interface, offering players the chance to play up to 25 hands at once.
Of course, KamaGames has allowed players to adjust their bets and build their hands in response to the cards they are dealt. To add a final touch of excitement, Kings or Better also features a variety of bonuses, including a Royal Flush, which pays out at a whopping 800 to 1!
With these bold features, attractive graphics and entertaining sound effects, KamaGames is confident that Kings or Better will become a popular choice for both our casual and experienced video poker fans alike.