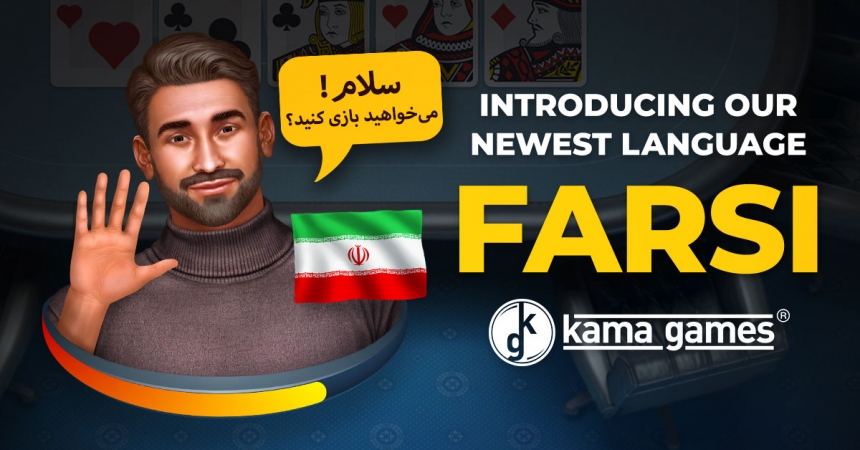 KamaGames is pleased to announce the newest language launched to our apps, Farsi.
A long-standing goal for KamaGames has been to make Pokerist accessible to as many players as possible. In line with this goal, we have now included Farsi in our list of localised languages. This new addition will be implemented across game translation, sales, events, push notifications and of course, player support.
For KamaGames, our global audience must have the ability to access Pokerist with maximum ease and enjoyability. Given that Farsi is spoken by more than 120 million people worldwide, we're confident that this addition will significantly work toward KamaGames achieving this accessibility.
The launch of Farsi to our apps makes KamaGames the richest social casino offering in terms of languages available. However, our mission of bringing Pokerist to players in their native language isn't yet complete. As a company, we remain committed to actively developing local markets worldwide. Thus, localisation remains a core part of our company strategy moving forward.