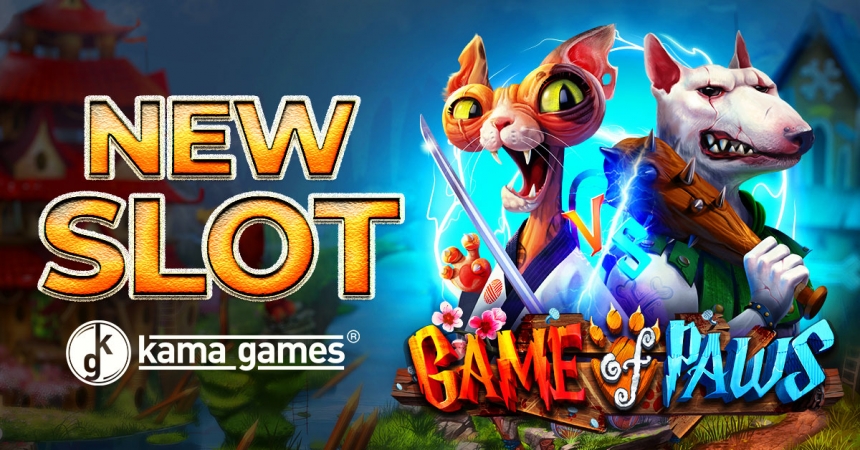 KamaGames is pleased to announce our newest stirring slot, Game of Paws!
This latest slot draws players into one of the oldest feuds in the animal kingdom, cat versus dog. Game of Paws entices players into this new world with the addition of comical, high-quality graphics set to entertain the KamaGames Slots community.
When both cats and dogs land on the reels, a spirited fight ensues. The accompanying bar positioned at the top of the screen then fills in favour of the winning side. When one side proves itself victorious, the bar transforms displaying the winner's dedicated colours and 5 Free Spins are activated! Free Spins are granted based on the average bet placed by the player. To add further intrigue to this unique slot, KamaGames have included WILD symbols which replace all others when they drop on the reels.
Thanks to the addition of a specialised Game of Paws gift pack, players at the tables can also show support for either team cat or dog - making for some lively rivalries! As is the norm with KamaGames' slot, this title became available for VIPs of a level 3 or above in the previous week. Now, however, it's free to be enjoyed by the whole of the KamaGames community.