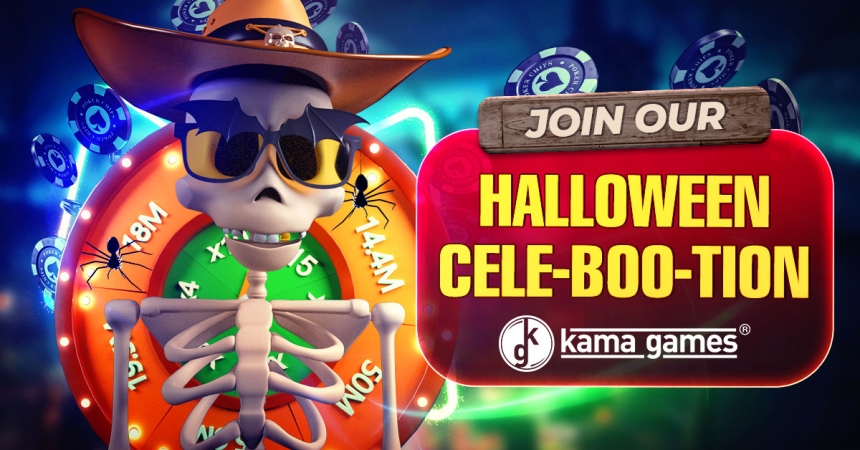 KamaGames is pleased to announce that today marks the start of our 2022 spooktacular Halloween activities.
Starting today, players will find some hauntingly good activities within our apps. This includes the new Spooky season of Casino Pass, a bewitching holiday event, alongside seasonal rewards, tournaments, decorations and features, offers and bonuses.
KamaGames' Spooky season of Casino Pass will allow players to complete quests and unlock captivating rewards. As per usual, players who purchase an elite pass will be able to unlock additional bonus quests and earn rewards with fangtastic value. Further prizes will be given to players who catch our Halloween event as they collect rewards for winning games. The casino will gift these players with boosters and additional points allowing them to collect rewards faster.
Fans of the Wild Monsters may also spot more wicked rewards than usual in the slot. Not only will players gain x10 rewards in Wild Monsters, but for the next three consecutive days, they can collect higher rewards in Star Tournaments for this slot. These Slots enthusiasts may also notice a new title in KamaGames' portfolio, King Musketeers!
KamaGames has further spread some magic to our Halloween celebration, upgrading the prizes for players who engage with our weekly tournament. During this time the casino has increased the amount of gold, silver and bronze trophies, along with the number of chips available to be won. Keen players will also be treated to a new cup for the 2022 Halloween festivities. KamaGames has transformed the casino into a seasonal haunt with the help of customised Halloween decorations, frighteningly-good themed gift packs and avatar accessories - ensuring every player is primed for Halloween!
As one final treat this Halloween season, players can find extra spellbinding offers and bonuses sprinkled throughout the KamaGames casino.