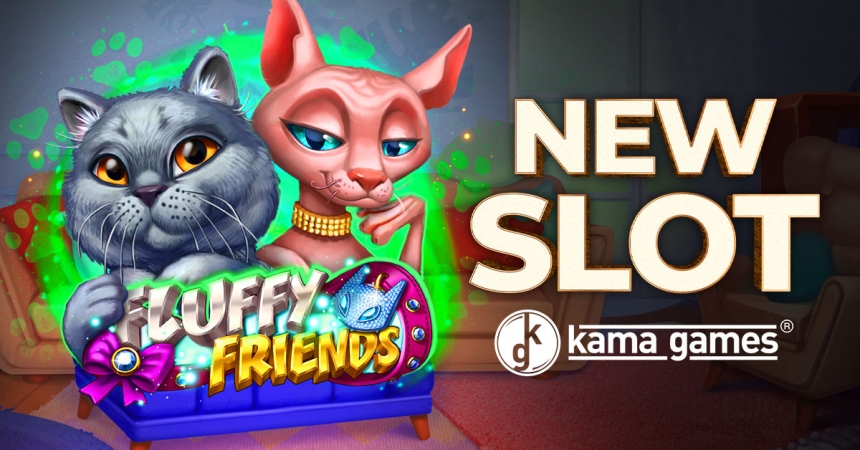 KamaGames is pleased to further grow our Slots portfolio with the addition of Fluffy Friends!
The central feature of this new slot is an impressive Free Spins accumulator! Free Spins begin when three of these symbols appear anywhere on the reels. In addition, when either one or two of these symbols drop, the feline-inspired bar graphic increases by the same amount of units. The player will be gifted with one Free Spin when this bar is completely full. The Free Spins accumulator will be based on the average bet made while filling the bar.
Players will also recognise the fan favourite WILD symbols in Fluffy Friends. With the exception of Free Spin symbols, the appearance of WILD symbols in this slot substitutes all others on the reels.
Earlier this week, Fluffy Friends became available in early access for KamaGames' VIP players of level 3 or higher. Now, however, all players in our community can enjoy this slot highlighting these friendly felines.