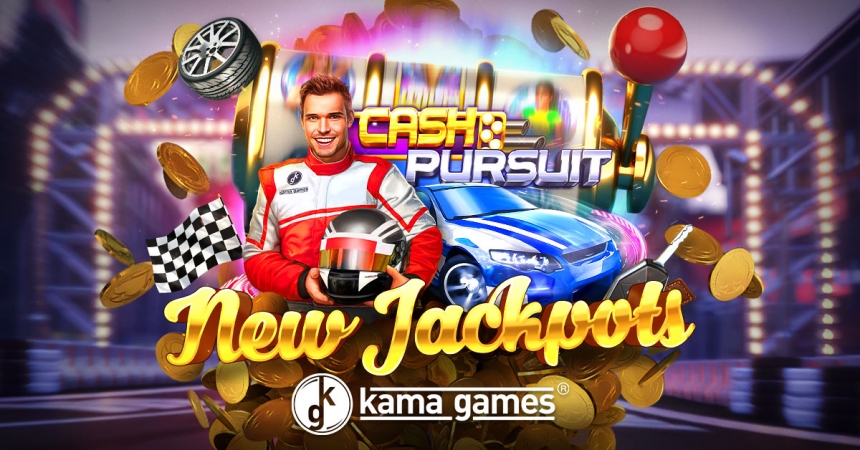 KamaGames is pleased to announce the launch of jackpots to two new Slots titles, Cash Pursuit and Top Secret.
Given the already favourable reputation of Cash Pursuit among players, KamaGames is positive that this new feature will only further enhance its entertainment value. When choosing our second slot to launch jackpots, KamaGames allowed our players to take the reigns. Players had the choice between our lively cowboy slot, Western Country and our sleek spy-themed slot, Top Secret. Following a successful social media campaign, our community voted for Top Secret to be the next to experience jackpots. To ensure everyone had a chance to have their say, voting took place across multiple channels including Facebook, Twitter, Instagram and others.
To hit the jackpot, players must gather 5 jackpot symbols on the reels. With the launch of jackpots to these two popular slots, comes the chance for players to potentially win up to a hundred times their maximum bet. At KamaGames, transparency is of the utmost importance. Thus, everyone playing the slot can see who takes home the ultimate prize. Having witnessed an upturn in player satisfaction due to the inclusion of jackpots in previous titles, we're confident that this feature will be welcomed in both Cash Pursuit and Top Secret. What's more, we fully intend to add this thrilling feature to further Slots titles throughout the remainder of 2022.