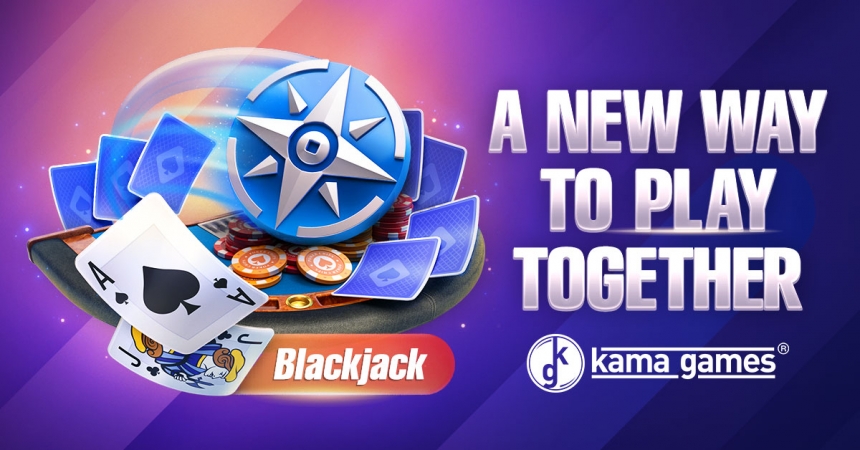 KamaGames is pleased to announce a new way to play blackjack - Quest and Boost Co-Op Challenges!
Now, players at the blackjack tables can work together to take on a bracing task. These challenges can range from collecting a specific amount of chips to winning chips with particular cards in the hand. During the challenges, the more players at the table, the merrier. The more players at the table and the higher the bet they place, the faster they'll complete their given quest. The beauty of these features is that every player at the table gets rewarded for their hard work. Still, the size of this reward is determined by the player's contribution to completing the team quest.
In Quest Co-Op Challenges players can keep their eyes on the prize as they know how much they're playing for at the start of the game. In contrast, players who opt for Boost Co-Op Challenges will discover their reward only once the reel is spun at the end of the challenge. This serves as a final layer of chance and thrill to an already exciting game.
Hosting Co-Op Challenges within our game only serves to make our top blackjack product even more gripping. It also pushes the social element of our app as players can invite friends to join them in a challenge. Having already launched these features to our Slots portfolio with immense success, we're confident that the same result will be achieved with blackjack.