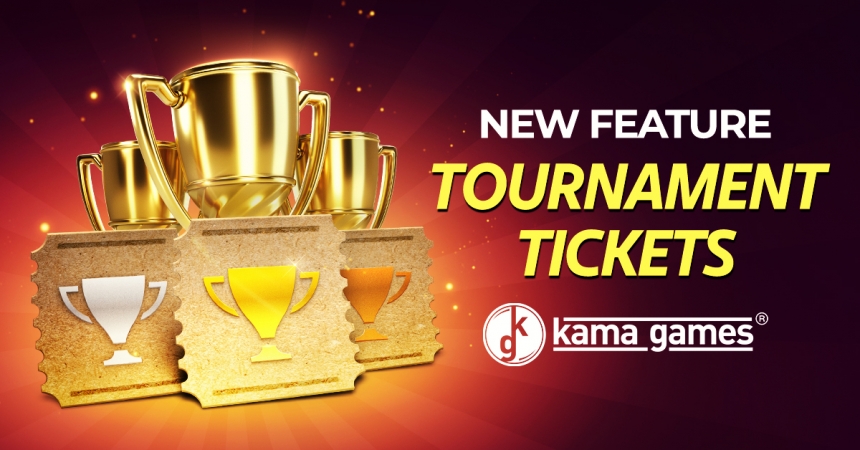 KamaGames is delighted to release our newest feature, tournament tickets!
Thanks to this latest addition, players can purchase a ticket and enter any tournament they wish - at less expense than the original entry fee! These new tickets will also appear in the game as additional rewards during Holiday events and Casino Pass seasons.
To celebrate the launch of our newest feature, KamaGames has kindly prepared a special promotion. During this promotion, players will have the opportunity to enter a valuable sweepstake where the casino will be gifting 63.5k tournament tickets. This prize will be shared across 40k players, meaning there's ample opportunity to be a lucky winner!
KamaGames is confident that, given our rich portfolio of tournaments, this feature will be met with positivity from our community. As a company, we are eager to provide the best offering on the market. Thus, our apps host a variety of diverse tournaments across poker, blackjack and roulette titles. With this launch, we aim to make our tournaments more rewarding to players than ever!