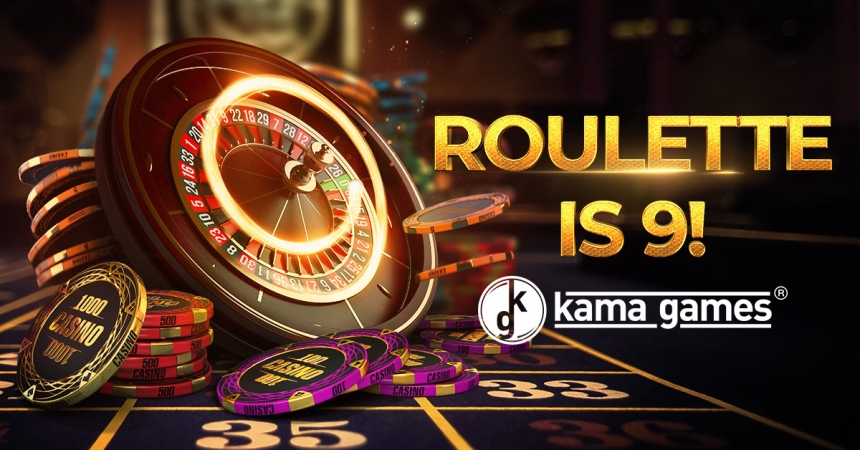 KamaGames is thrilled to celebrate the 9th anniversary of our thriving roulette game!
Since its launch, KamaGames has taken our roulette product from strength to strength with the launch of regular updates and new features. Each of these new elements, such as our captivating 3D experience, has served to only further enhance player enjoyment. Within roulette, players can delight in three different and engaging roulette experiences as the casino hosts European, French and American versions of the game.
An element of roulette's success is the friendly yet informative feedback from our loyal fanbase. Through this interaction, KamaGames was able to uncover our players' passion for tournaments and in turn, launched a total of 3 tournaments to roulette. Firstly, there's Boost Roulette, a fast-paced tournament with 3 rounds where the reward is determined only once the wheel is spun. Following Boost Roulette, KamaGames launched our European tournament. This consisted of 4 tournament rounds, each with a fixed amount of starting chips. As the tournament plays out, the participant with the most chips at the conclusion of the game wins. Finally, in Star Tournaments, players earn stars by winning chips. The unique feature here is that Star Tournaments can finish randomly. At the end of the tournament, the winnings are distributed to players who hold the most stars.
Given that our roulette product is a global leader in terms of audience and revenue, KamaGames has decided to celebrate this milestone with a host of in-game activities. Naturally, this means players will have a chance to collect discounted chips. However, for the first time ever, they can also scoop up increased x3 rewards in our thrilling Roulette Star Tournament. These activities serve as a small thank you to our players for their continued and enthusiastic loyalty to our games. As a company, we'll continue to dedicate ourselves to improving our products with the hope of surpassing many more anniversaries in the years to come.