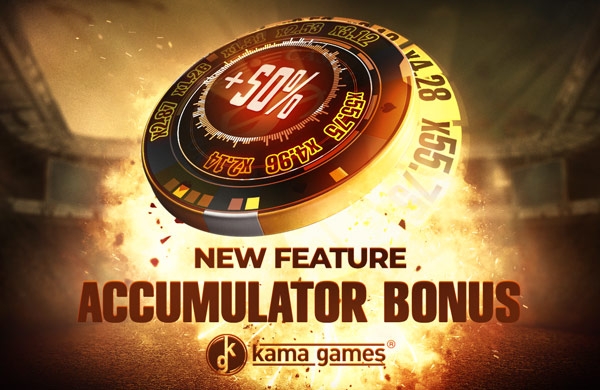 KamaGames has the pleasure of announcing our newest feature - the accumulator bonus!
Hosted within KamaGames' vibrant social sports betting section, this enticing bonus is available for any accumulator bet featuring three or more sporting events. Furthermore, this bonus specifically applies to instances where the coefficient (the number on screen relating to probability) is greater than the threshold determined by the casino. For added excitement, the more sporting events included in an accumulator bet, the greater the bonus a player can collect.
Since its introduction, our social sports betting section has stood as a hub of excitement for our gaming community. With this bonus, we aim to build on our success by allowing players to place more bets, collect bigger rewards and further grow their chip balance.