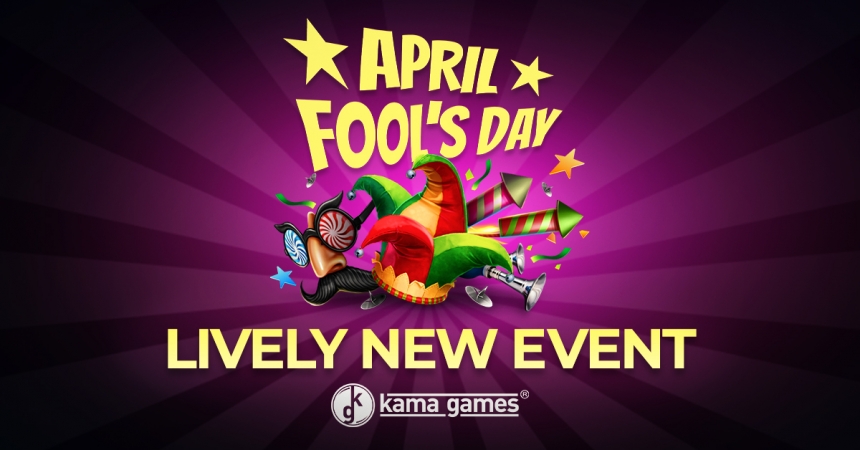 KamaGames is proud to kick off a new month with April Fools' Day activities!
April Fools' celebrates the playfulness that lives in us all. To match the frivolity that accompanies this holiday, KamaGames has prepared a variety of light-hearted content starting from April 1st. This content includes vibrant surprises and bonuses for players to enjoy alongside themed decorations, superb promotions and free giveaways! Lucky players will also find special gifts at the tables during the course of this event.
During KamaGames' April Fools' activities, players will be treated to a themed weekly poker tournament hosting x2 rewards. Finally, promising no tricks this April Fools', KamaGames is also giving players an incredible chance to buy chips at x3 the value.
Of course, players can expect to find their favourite in-game event features included in April Fools' Day. This means players can make their way through our collection of titles, win hands, earn event points and claim big rewards. Naturally, the more points a player collects, the more impressive their rewards will be! Lastly, to add a further competitive edge to our games, players will also be competing against one another in a friend, country and global rating system.
In-game events like April Fools' Day ensure that players get the opportunity to experience KamaGames' complete range of unique features and games while being rewarded generously for their engagement. Given the popularity of these events with players, KamaGames is openly devoting our time to growing this offering in terms of quantity and quality throughout 2022.