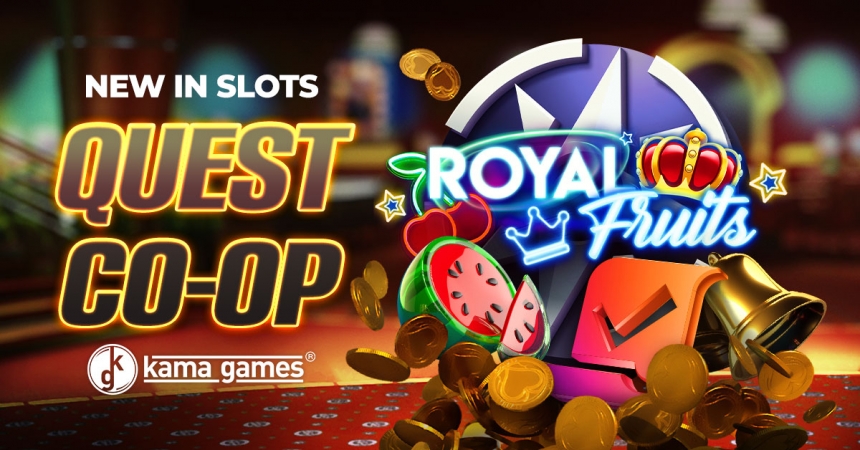 KamaGames' slots is experiencing its latest update with the addition of Quest Co-op Challenges!
These challenges dare players to work together and take home enticing riches. The quest begins when all players in a chosen slot room are challenged with completing a specific task. Should they win, they'll share in lucrative rewards. Tasks can be as simple as collecting 1,500 buffalo or fruit symbols on the reels. Of course, many hands make light work. This means that the more players participating in the room, the faster they'll complete their assigned mission. When the task is complete, each player is rewarded. However, as an added incentive, those who contribute the most during the quest, collect the biggest rewards.
The aim of this latest feature is to make Slots even more engaging for our community. This will be achieved as players invite friends into their game, complete quests and gain rewards together. Given the addition of both real-world and online friends, Quest Co-op Challenges will also add to the authentic social layers within our Slots portfolio. The first of KamaGames' Slots titles to experience this feature will be none other than the fan-favourite, Royal Fruits.