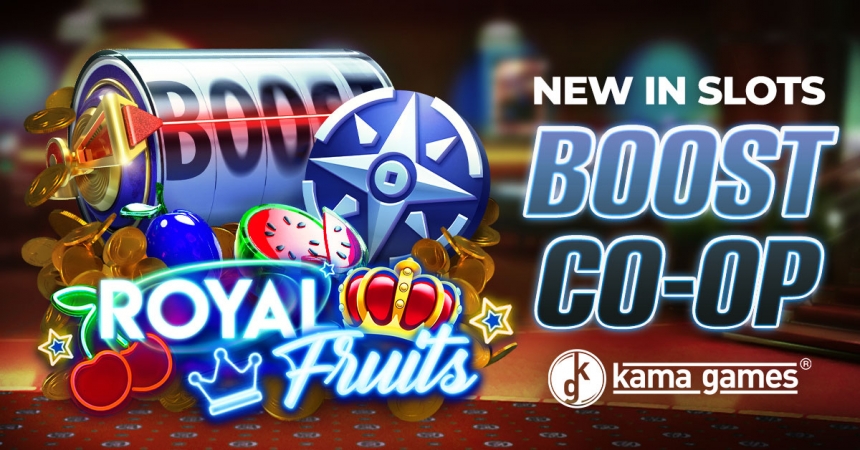 KamaGames is pleased to announce our newest feature in Slots - Boost Co-Op Challenges.
This introduction tasks all players in a single room with working together to achieve a common goal. Before the game kicks off, a rousing challenge is set by the casino. These tasks are picked from a range of every day playing activities such as collecting chosen symbols on the reels. As teamwork is at the core of this new feature, the more players present in the room, the faster a task can be completed. Thus, players are encouraged to invite their slot-loving friends to join them in carrying out their challenge. Once a task has been completed, each player is rewarded for their work. However, if a player has demonstrated a greater contribution to carrying out the challenge, then they'll collect a bigger reward.
One interesting feature of Boost Co-Op Challenges is that players remain in the dark about their prize until the game ends. This element was included by KamaGames to boost excitement within Slots. The first of our Slots titles to experience Boost Co-Op Challenges is Royal Fruits! As of today, the entirety of the KamaGames community can enjoy this feature and collect enticing rewards.