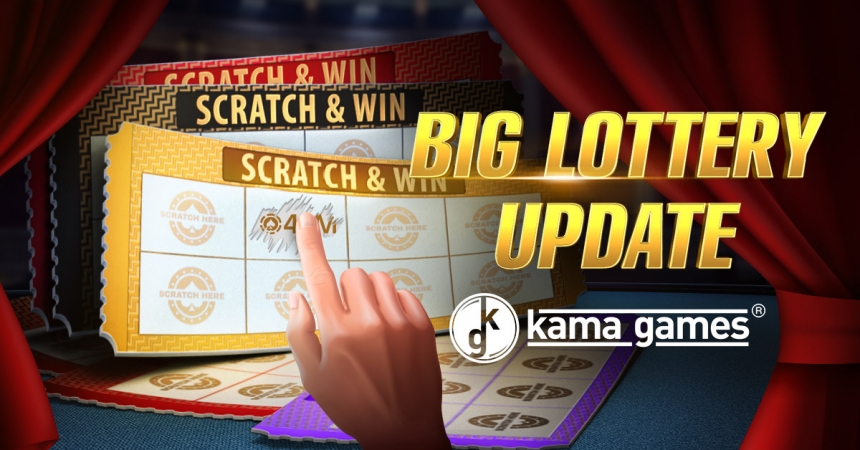 KamaGames is pleased to announce our latest update to lottery tickets!
Given their lucrative rewards and true to life animations, lottery tickets have a long-running favourable streak with KamaGames' players. Aiming to make the lottery experience more streamlined, this latest update changes how players scratch their tickets. While impressively realistic, this task could previously be time consuming given that players had to scratch each section of a ticket individually.
As of today, players have multiple options for scratching tickets and uncovering their rewards. Now tickets can be cleared almost instantaneously with a single click, double-tap or even by using our new auto scratch feature. This feature will particularly benefit those who purchase a high volume of tickets and wish to reveal their rewards promptly. Still, for those who revel in the suspense of scratching each square individually, this option remains available.
Despite the overwhelming success of our previous lottery ticket template, this update follows in-depth feedback from our loyal players. This new feature has been highly requested and as a company, KamaGames places player needs at the fore of every feature and update we introduce.