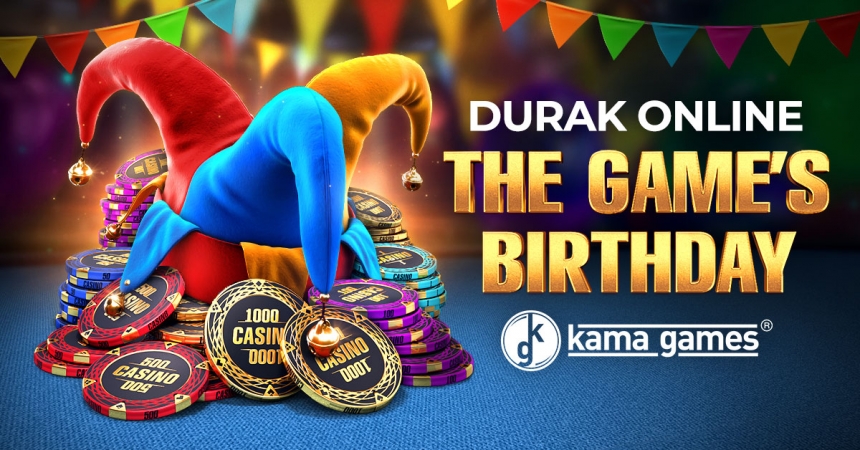 KamaGames is elated to report that our Durak game is celebrating its second birthday!
Durak, a popular title in the CIS region, marked the first time KamaGames worked toward creating a high-quality, casual card game. Thankfully, this move was met with resounding success from its initial launch.
KamaGames has pooled our wealth of gaming expertise to ensure our Durak offering is the best on the market. Of course, a strong element of Durak's success lies in the inclusion of top-rated features. These include some of KamaGames' most successful original features such as Casino Pass and Event Pass. Having experienced previous success in KamaGames' other titles, we were rightly confident of their ability to enhance our Durak offering. Alongside Durak, players can enjoy additional top-rated games such as poker, blackjack, roulette and slots.
As the success of Durak has grown, so too has our ability to offer the title in additional languages. This year alone the game has been made accessible to those who speak Arabic, German and Hebrew. This is alongside Russian and English, which were already available to players.
To mark this occasion, KamaGames has prepared a host of celebratory in-game activities for players. Among these activities, players will find customised sales and unique events, not to mention a special in-game surprise for all Durak fans. These activities act as a small thank you to Durak's fans for their faithful and continued support.