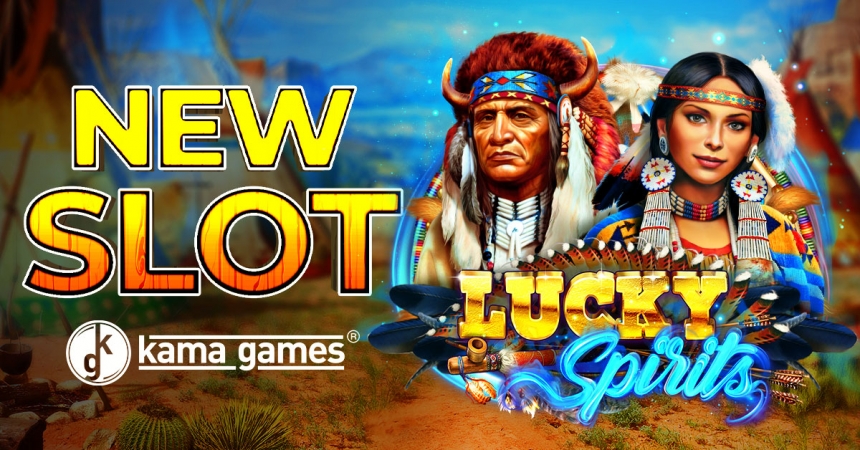 KamaGames is proud to announce our latest slot, Lucky Spirits.
This latest launch seizes on the sacred power of totems, using the power of ancient family lineages to bring good fortune to players. Lucky Spirits holds a host of attractions, including an authentically and creatively designed totem consisting of three unique sections, Free Spins and WILD symbols.
When 3 Free Spin symbols appear anywhere on the reels, Free Spins start. During this exciting time, each section of the totem can set off a special feature in the game. For example, when the Great Serpent section of the totem drops, it is substituted by a WILD symbol covering the entirety of the reel on-screen. When the Soaring Eagle section appears, it results in either 1 or possibly, 2 WILD symbols dropping in random spots across the reels. Finally, each White Wolf section of the totem that appears during Free Spins gives a multiplier of up to four for the player's total winnings.
If that isn't enough to entice, KamaGames is giving players the Respin Bonus! When a player spots 6 or more of these bonus symbols on the reels, they'll collect three additional spins in the game. Each new Respin Bonus symbol is fixed to the reel and restores a total of three respins. As a final reward, the payout for all dropped symbols is stacked.
Throughout the remainder of 2022, KamaGames will grow our Slots portfolio further with the inclusion of more intriguing titles. Like Lucky Spirits, these titles will include creative graphics, new features and the potential to bring big wins to our playing community.