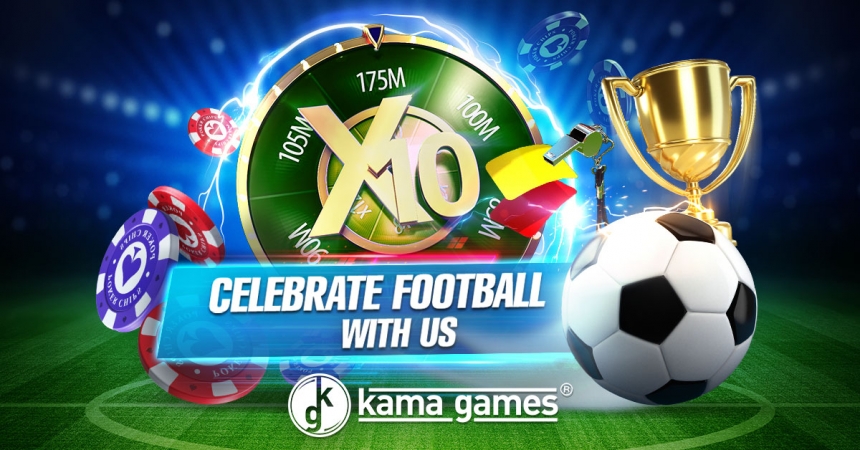 KamaGames is pleased to announce our greatest football celebration to date!
As of today, players can enjoy a host of entertaining activities in honour of the football world championship. Among the festivities are free bets and bonuses in our Social Sports Betting section, along with Slots rewards, a special season of Casino Pass and much more.
During this celebration, KamaGames' Social Sports Betting section will take centre stage. Players will have the chance to wager on games and win chips to spend across our portfolio of casino games. To add to the celebration, they'll not only receive multiple regular free bets but they can also win a x5 bonus on winning bets.
If players want to announce their backing of a particular team they can make use of KamaGames' customised football content. Thanks to this addition, they'll be able to adorn their avatars in team colours in the form of hats, t-shirts and even tattoos.
To add greater thrill to the event, Slots fans will be granted access to our special Grand Finals title. Here, players can find x10 rewards awaiting them during Star Tournaments. Boosting this event with even more bonuses, KamaGames has added a special football-themed trophy with double rewards in our weekly tournament. Lastly, players can anticipate a special season of Casino Pass and unique sports betting events to commemorate this global football celebration.