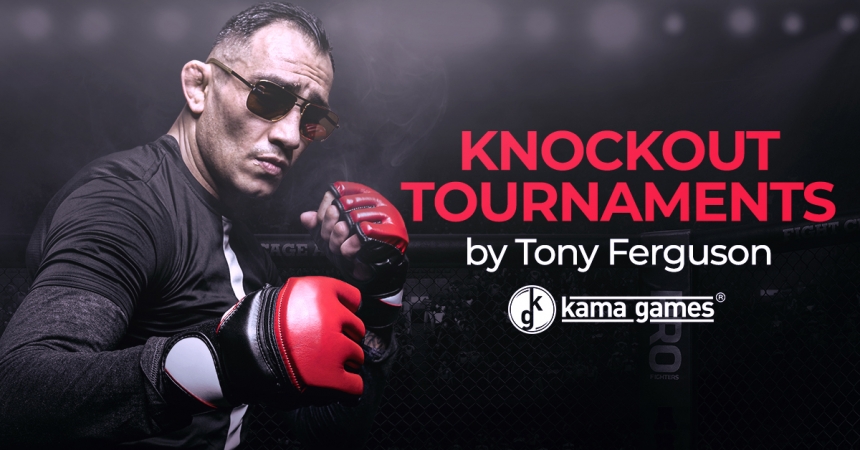 KamaGames is pleased to announce the launch of new tournaments, never before seen in social mobile poker.
UFC star Tony Ferguson features as the face of this latest Pokerist launch which utilizes one of the most popular tournament templates in online poker, Knockout Tournaments. Players will have the chance to engage with several different versions of the Knockout Tournaments such as Sit'n'Go, MTT and Progressive MTT tournaments.
KamaGames is the first social casino developer to introduce these tournaments to players which already host a variety of engaging mechanics, with even more to come. In Sit'n'Go Knockout and MTT Knockout, players will be rewarded for taking a prize-winning place among their competitors. Additionally, any player who eliminates a rival from the competition will find themselves gifted with a predetermined special prize.
In MTT Progressive Knockout players also receive additional rewards for removing opponents from the competition. In this case, the reward amount depends on the value of said opponent's bounty. Bounties grow throughout the competition when one player knocks another out of the game. A player's bounty increases by a percentage of the eliminated opponent's bounty.
An added enticement for players is the presence of UFC superstar Tony Ferguson. Following a successful partnership between KamaGames and the MMA athlete in early 2020, Ferguson has come on board to become the face of these tournaments. Ferguson's unique brand of winning focus and competitive nature will be felt throughout the game, pushing players to give their all in the name of victory.
With large segments of the global population still in isolation due to the pandemic, more than ever gamers are vying for interesting takes on the casino games they love. KamaGames is the expert in this form of innovation and committed to providing the largest collection of unique casino-style games in the social casino landscape.
To play Knockout Tournaments or any of KamaGames' social casino titles, click here to download the Pokerist app.