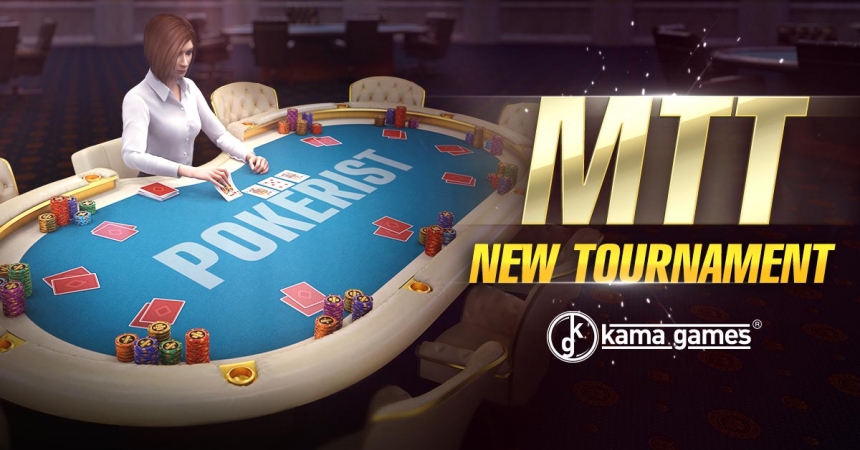 KamaGames are very pleased to announce the latest addition to the popular and exciting tournaments available to our 530,000 daily active players.
More suited to our experienced, committed and high-level players, Multi-Table Tournaments have always been hugely popular in the real money online poker rooms, not appearing in any social casino title until now.
Multi-Table Tournaments are played across a number of different tables simultaneously meaning there can be up a few hundred players playing in a tournament. The number of tables reduces as more and more players get knocked out until only one table and subsequently one player is left. These tournaments follow traditional poker tournament mechanics, which allow players to design a long-term strategy and potentially win 20-times the initial buy-in.
Multi-Table Tournaments are a fun addition to our other poker tournament types such as Sit'n'Go, Shoot Out, and the regular weekly tournaments too.
To learn more about Multi-Table Tournaments, check out its launch trailer here: https://youtu.be/AwmT-yVanXU​
To download Pokerist now, click on this link: http://pokerist.com/play/