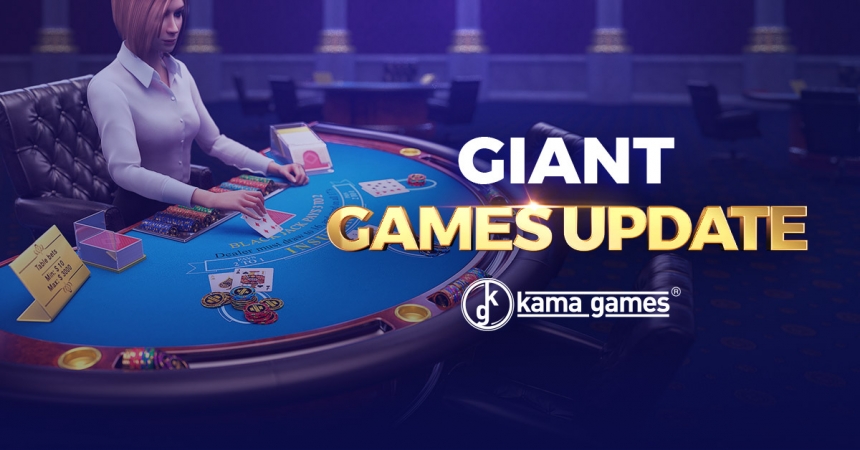 KamaGames has today announced the release of our latest extensive update.
This vast KamaGames update hosts several notable improvements, including the revitalisation of our fan-favourite VIP feature. While previously, a VIP status could only be purchased for a limited time within our apps, now, KamaGames has introduced 13 VIP levels to reflect players' varying progress within our games. This new feature will result in players continuously gaining new privileges across the entirety of our social casino portfolio.
Players can also look forward to the introduction of a new player rating system which will see rivals compete for the number one spot across our social casino titles. These new additions will be implemented alongside improvements to jackpots in our popular Slots and Video Poker titles. In an exciting twist, these improved jackpots will also apply to the two never-before-seen Slots games included in the update. Players will also spot a significant difference when they enter the Pokerist lobby as there are noticeable improvements to the gaming tables, along with updates to smaller features. As with all KamaGames updates, these upgrades are aimed at improving the overall product and user experience within Pokerist.
Like many other social casino operators, KamaGames' core monetisation strategy is keenly focused on in-app purchases. Yet, in the spirit of constant innovation, we have introduced new placements for rewarded video in this latest update. A long-standing goal for KamaGames is also to make Pokerist accessible to as many players as possible and in-line with this goal, we have now included Polish to our list of localised languages. This new language addition will be implemented across game translation, sales, events, push notifications and of course, player support. Given the rich potential within the Polish market, it's important that these players have the ability to access Pokerist with maximum ease and enjoyability.
However, the key objective of this update is for KamaGames to improve retention rates and monetisation mechanics among our community of players. Following a particularly strong first quarter, KamaGames is keenly motivated to provide players with the number one social casino product on the market. We believe that one single feature will not accomplish this alone, leading us to include a multitude of creative and engaging features and games in this latest update.
To download and play any of KamaGames' titles click here.