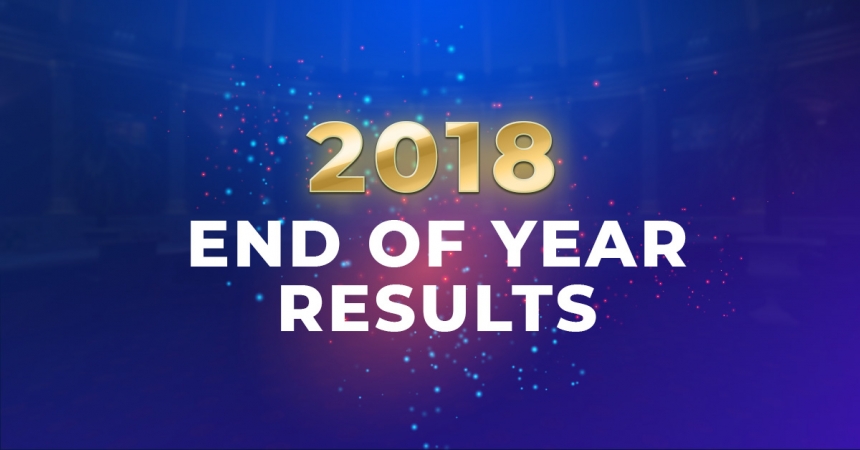 KamaGames are proud to announce that the end of 2018 marked our third consecutive year of growth.
In 2018, our gross revenue grew by a total of 33%, increasing from $57.5m to an impressive $76.4m. This stands at over double the overall social casino market which grew by just 15% last year, according to the latest reports from Eilers & Krejcik Gaming.
In addition to this significant growth, KamaGames' number of Daily Active Users (DAUs) also increased by 23.5% last year, which now puts the figure at just over 630,000.
We attribute this continued success to a number of key executions throughout the year which included personalised promotional campaigns, exclusive partnerships and of course, the introduction of innovative new games and features. A number of prime examples include our partnership with Unity Ads which saw us boost our advertising earnings by 81% YoY by providing in-app rewarded video advertising across our gaming portfolio. We also attribute the growth in our paying users and average revenue per paying user to our unique, personalised promo campaigns.
New additions to the KamaGames portfolio in 2018 included the launch of an all-new Slots game, along with the widely popular Set Poker and Split Bet Poker. The introduction of Craps was also a key element in enhancing the social experience for Pokerist players. Yet, one of the most well-received additions to the KamaGames portfolio in 2018 was the launch of Multi-Table Tournaments (MTTs) which have become a core part of player's daily activity.
We believe that each of these new additions to the KamaGames portfolio contributed to our continued success.
However, even after another year of strong results, we have already begun to build on this impressive growth for 2019 by continuing to grow our social casino portfolio as well as entering new markets with regionally popular card games. We are also looking forward to being able to make a number of key partnership announcements with some well known global brands throughout the year which is set to make 2019 another very exciting year for KamaGames.