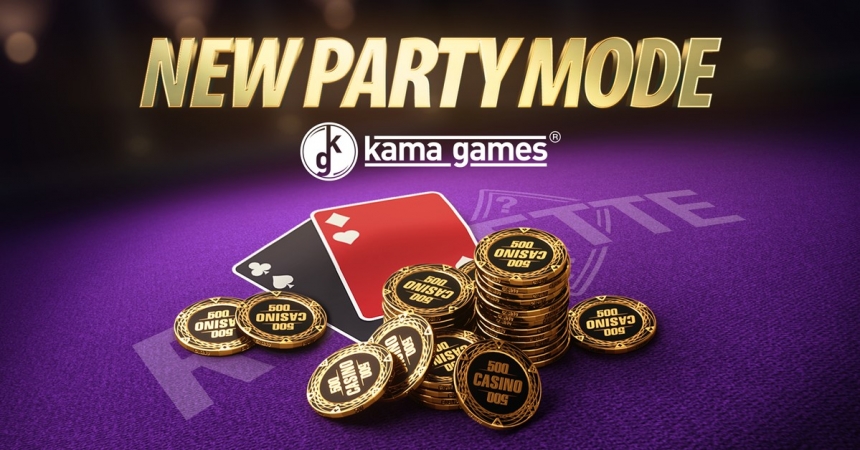 KamaGames is pleased to announce the launch of our latest unique Party mode, Roulette Party!
Available through our Pokerist app, Roulette Party is the latest in a series of innovative new Party modes, set to both challenges and entertain our millions of players.
Roulette Party presents an exciting new twist on classic Texas Hold'em poker, where players will have to navigate some never-before-seen rules in order to win.
In this unique variation, players will receive extra cards from the deck, turned facedown, which they will then have to guess the colour of. Will it be red or black?
Each player will receive a facedown card from the deck after the preflop, the flop and the turn.
If a player guesses the colour of their card correctly, they will be allowed to add it to their hand, however, should they guess incorrectly, the card is swiftly discarded. Players can have up to 5 cards in their hand and any number of them may be played to make the strongest combination.
As the largest European social casino operator and the market leader in social casino innovation, we take pride in putting a fresh spin on our current gaming titles. We are committed to introducing diverse gaming mechanics that make our games a challenge for players of all skill levels whilst also providing unique gameplay experiences.
Roulette Party is available now via Pokerist!