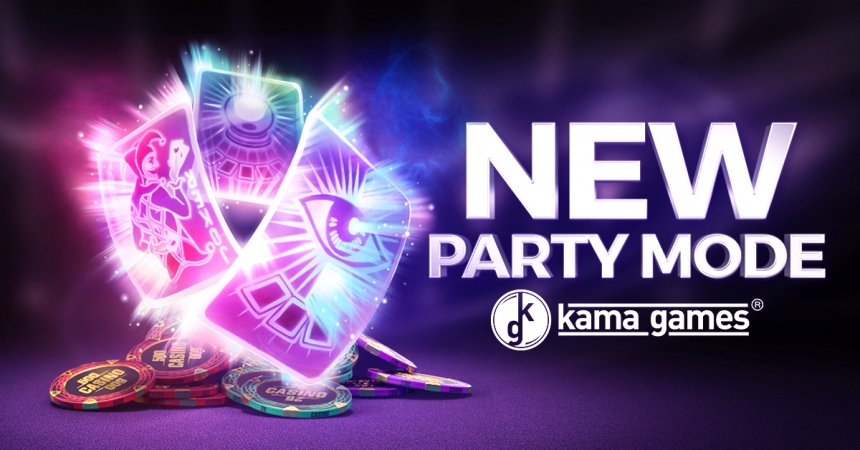 KamaGames is proud to announce the launch of its latest Party mode — Super Party! This all-new Party mode promises to be the best yet by introducing a new style of Texas Hold'em played by a unique set of rules - with a super-powered twist.
At the start of the game, each player gains a random superpower. Superpowers are distributed secretly and whilst several players at the table may receive the same power, only those who truly use it to their advantage will emerge from the game victorious.
Unique superpowers available will include the ability to view an opponent's cards or even see what cards will appear in the next round. A superpower can also be gaining an extra card that doesn't come from the deck, a duplicate of a card that's already in the hand or even obtaining a Joker card.
Since launch, Pokerist's Party modes have proven to be a widespread hit amongst players. The unique rules that these modes introduce can create a huge variety of potential outcomes, allowing players to engage with the poker titles they love in a number of interesting new ways.
Super Party is available now via Pokerist!