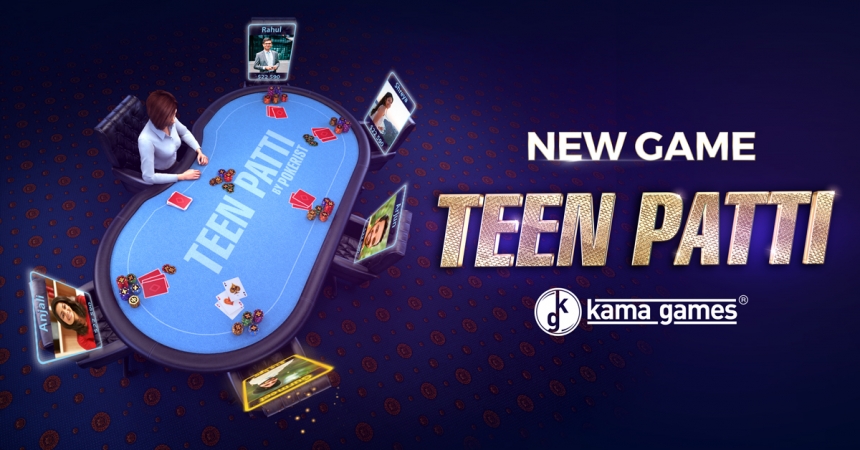 KamaGames are pleased to announce the release of a brand new social card game to drive player number growth in the emerging Indian casual gaming market.
Available globally across both iOS and Android platforms, Teen Patti is a social card game that originated in India and is hugely popular throughout the region.
The game is played with up to 4 players, with each being dealt three cards face down. As the game progresses, the "pot" grows in value and the winner is ultimately determined by the player who remains in the game until the completion of the hand or has the best cards.
The launch of Teen Patti reflects our ongoing plans to expand our portfolio to include not only social casino games but also certain social card games which are popular in specific regions.
The new Teen Patti game is available on the Apple App Store here and on the Google Play Store here.