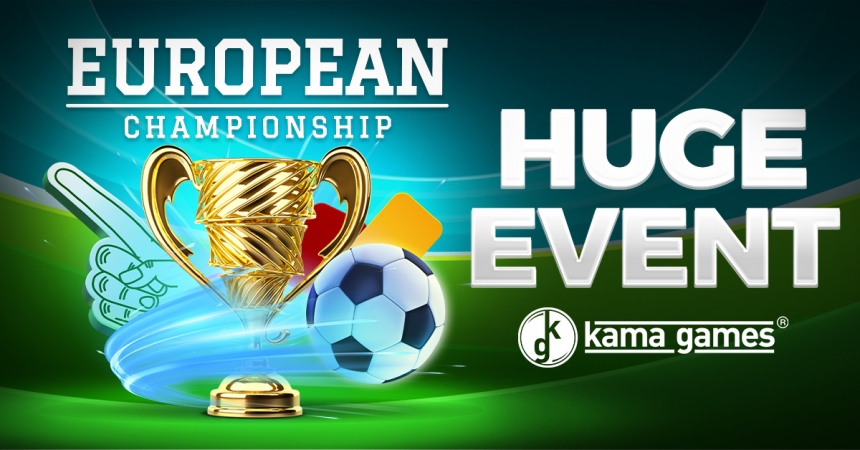 As of today, KamaGames will proudly be celebrating the UEFA European Football Championship across our entire portfolio of social casino games.
To create a celebration worthy of this global sporting event, we've included a variety of special activities for our community of players. Of course, this includes a unique in-game event where players can avail of tempting sales, along with themed gifts, decorations and a rousing football-focused weekly tournament with x2 rewards.
As an added bonus, players can try their luck with the Grand Finals football-themed slot and potentially scoop up generous rewards. A free bet for the final UEFA European Football Championship match will also be up for grabs in our popular social sports betting section. If that's not enough to tempt players, 50 random winning bets will also collect an impressive x5 bonus!
Those following KamaGames' social channels will also notice a wealth of activity during this exciting time. Amongst the frenzy of action, we'll be running a contest where players will be challenged to guess the score of the final match.
In recent years, KamaGames has recognised a significant crossover between our casino games enthusiasts and those who engage with traditional sports. As a result of this crossover, Pokerist's sports betting section typically experiences a higher rate of engagement during major sporting events. As a team, we pride ourselves on providing our community with high-quality content that appeals to a variety of their interests outside the world of poker. Therefore, we're confident that this latest sporting celebration will be met with genuine enthusiasm by our playerbase.