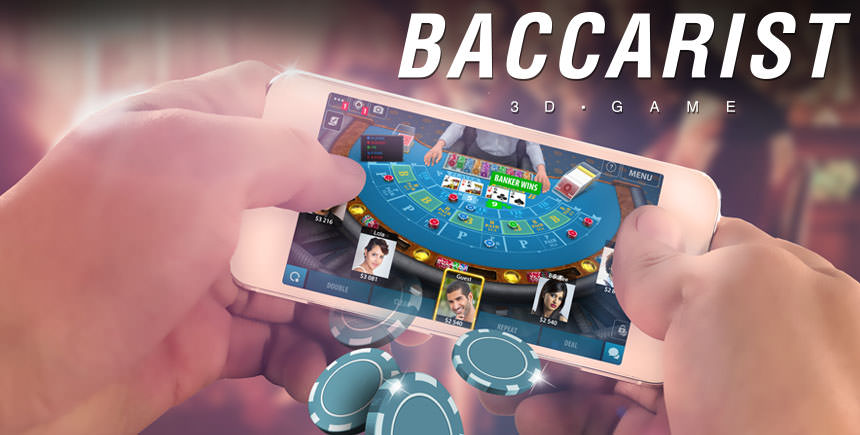 We are incredibly excited to be able to announce the launch of Baccarist, our all-new 3D Baccarat game and the latest addition to the KamaGames portfolio.
Baccarat (which is also known as Punto Banco) is one of the most popular games on the casino floor from Macao to Las Vegas and is also James Bond's game of choice too! As one of the oldest and most elegant and sophisticated of all casino games, it was first played in the early 1400's and was a favourite amongst French royalty.
The person playing the game bets on who will win the hand – the "player" or the "banker". The aim is to form a hand whose point value is nearer to 9. Cards count as face value, with pictures and tens as zero, and only the last digit of the total counts (so for example, seven plus six is worth 3, not 13). Two hands are dealt by the house dealer, the "banker" hand and the "player" hand. Before the hands are dealt, bets may be placed on the banker hand, on the player hand, or on a tie.
In Baccarist you follow the easy to track statistics, place your bets and await the cards as you join millions of players in the most realistic and social Baccarat title in the world. Boasting to be THE best baccarat game in stores, Baccarist has been developed in close partnership with professional consultants from Macau, and comes from the same studio that created the hugely popular social casino hits Pokerist and 3D Blackjack.
Baccarist features stunning 3D graphics and a host of features including Daily Bonuses, Daily Quests and Achievements. As with all other products in the KamaGames portfolio, Baccarist will take full advantage of the single account and shared login system which means players can seamlessly move their profile across all of the KamaGames titles.
KamaGames' Baccarist is available to download for free right now…so what are you waiting for!
To play Baccarist for free on iOS please click here.
To play Baccarist for free on Android please click here.
#seeyouatthetables