For decades now the game of poker has been synonymous with the culture of cool.
This has ranged from the dark loner playing in a Wild West saloon to the world's most famous secret agent outwitting the bad guys across a poker table, but it all sends the same message. Poker is smart and cool and if you play it, you're cool too.
Who wouldn't want to be that high roller in Vegas who can drop $500k on one hand of Poker, face off against The King of Instagram, Dan "Blitz" Bilzerian or take on a tournament champion in a "Winner Takes All" single hand? Apparently most of us would, as being a 'poker pro' is voted amongst the best jobs in the world.
The last 10 years or so have seen a huge rise in casual gamers taking to the tables via apps for Poker (by far the most popular of casino games).
The primary driver of this huge upturn in poker is usually attributed to the rise of online poker rooms and the success of online poker players in real-life poker tournaments. The most notable example of this was in 2003 when Chris Moneymaker (real name!) won the Main Event of the World Championship of Poker after qualifying from an online tournament
So what is leading this constant growth in popularity of the game when it's not played for any type of financial gain?
Analysing multiple surveys across a number of casual poker players from different countries shed some light on their motivations with interesting results;
Practicing and perfecting a playing style were the #1 reasons given for playing mobile poker, especially the type of games that don't include risking real money.
Socialising through games was also at the top of the list giving players the opportunity to hang out with friends and have poker nights together, even if they are miles away or just don't have the time to see each other in person.
So, do you want to feel the rush of what playing a $1 million hand of poker feels like? Do you want to pick up the basics of one of the coolest games in the world and get a taste how it feels to play like a pro? In that case, check out Pokerist Texas Hold'em.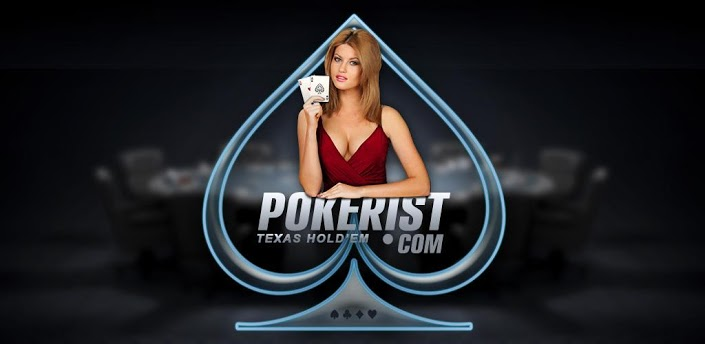 Pokerist teaches you the basics, makes sure that you are able to actually enjoy a game, and nurtures your playing progression.
This is why Pokerist is the destination of choice for tens of millions of players. It gives them the chance to learn and practice, to interact with other players and to develop their analytic skills.
Pokerist is the ultimate starting point for any aspiring poker player and is a unique and challenging game that is as easy to pick up as it is hard to put down.
Give it a try and join millions from around the world at the tables, wherever you are.
Download and play now - Pokerist Texas Poker - http://pokerist.com/e29