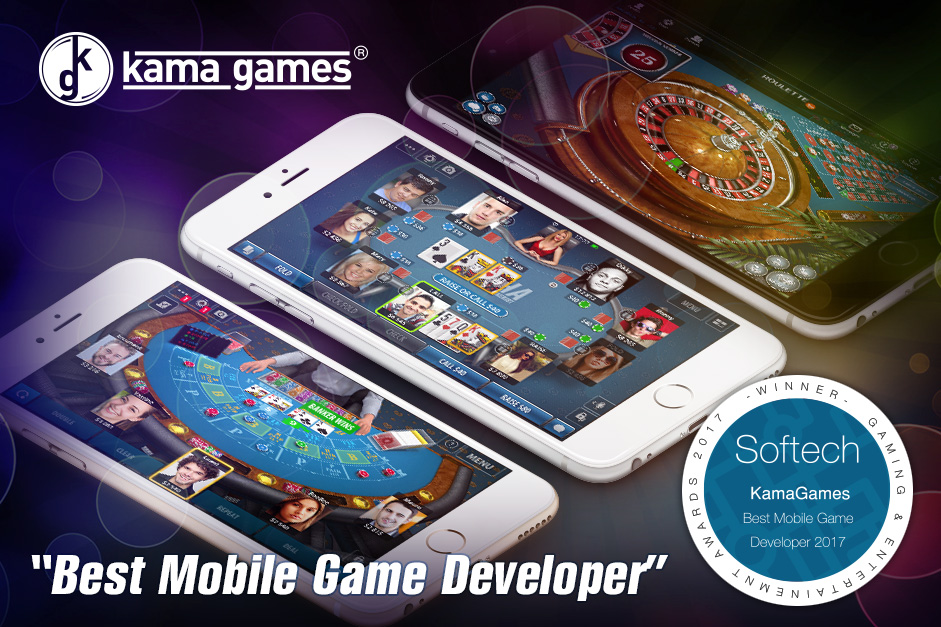 KamaGames are pleased to have been recognised as Best Mobile Games Developer 2017 at the SoftTech International awards.

SoftTech International feature the latest news, information and comment from the leading companies in the software and technology markets, showcasing the very best that these constantly evolving industries have to offer.
Their awards program highlights the most innovative firms throughout the industry that offers unique and versatile services to their customers.

"It's always flattering when the hard work of all of our teams throughout our studios is recognised. I am looking forward to celebrating soon with everyone responsible for making this award possible" commented Sam Forrest, Director of Communications & Content for KamaGames.

To learn more about our portfolio of titles and KamaGames visit www.KamaGames.com, like us on Facebook.com/kamagames or follow us on Twitter.com/Kamagames.