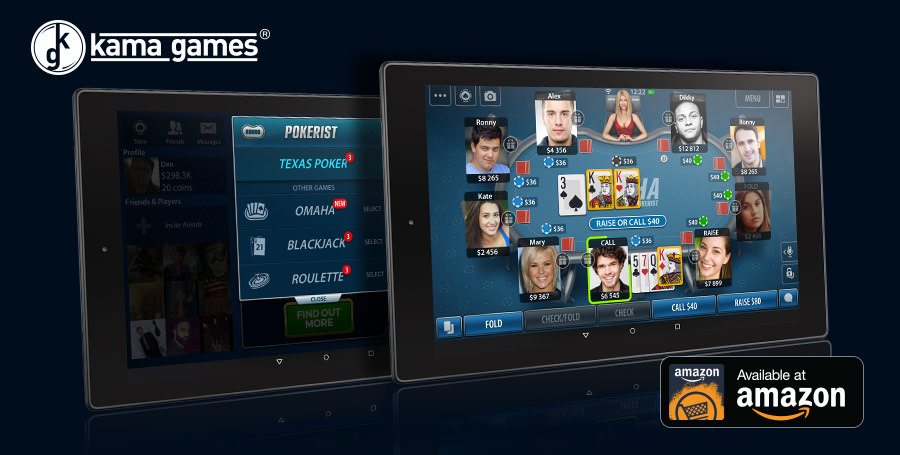 KamaGames are pleased to announce the biggest update yet for its flagship app Pokerist on Amazon.
Our Amazon players asked us to make switching between apps easier - so we did! This update provides players with the ability to switch seamlessly in-app between Pokerist and our portfolio of other premium social casino titles - Omaha Poker, Blackjack and Roulette.
As part of our on-going commitment to creating the most realistic, engaging and challenging social gaming experience for all of our players on every platform, we are delighted to release this update following the great feedback from our players.
Feeling competitive? We've included Weekly Tournaments with this update, allowing players on Amazon to compete against others around the world to win trophies and dominate the leader boards!
We've also provided players with awesome new sets of property to collect. If you complete a full suite, you will get an Exclusive Deluxe Property to show off on your profile!
Finally, the latest iteration of Pokerist on Amazon includes a neat new profile page for hosting all of your progress in-game and new achievements (with rewards of course).
To try Pokerist for FREE on Amazon – CLICK HERE
To learn more about KamaGames and its Amazon products please visit www.kamagames.com, like us on Facebook.com/KamaGames or follow us on Twitter.com/KamaGames.