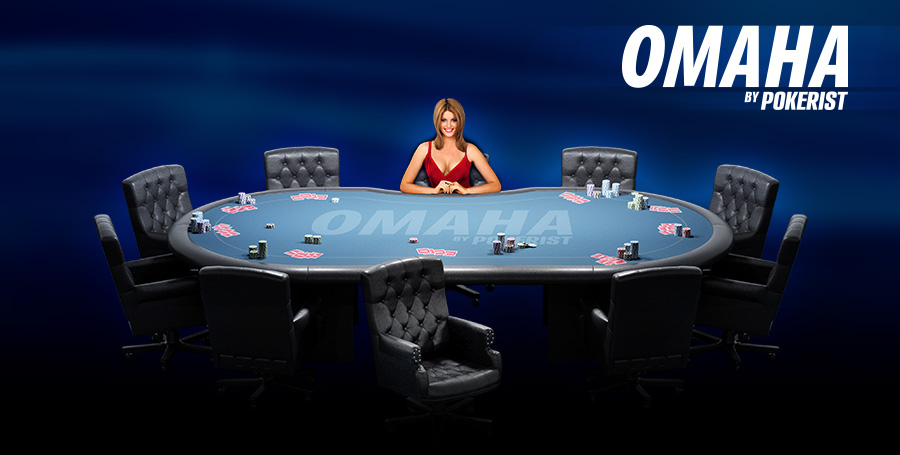 Our latest exciting social casino game for iOS and Android, Omaha Poker by Pokerist, is finally here.
The fast action associated with Omaha hold 'em has helped grow its popularity among poker players in casinos around the world since 1982. Omaha hold 'em or simply "Omaha" is a poker variant similar to Texas hold 'em which rose to fame in the Las Vegas Casino's in the early 1980's. Its popularity with poker fans is down to players having to continuously evaluate what to do next since so many changes occur at every turn.
The difference between Omaha and Texas hold'em are that each player is dealt four cards instead of two and must make their best hand using two of them plus three of the five community cards. The increased number of cards equates to wider card combinations which in turn means more hands being played and bigger pots.
Omaha Poker has a host of familiar features that players have come to expect from KamaGames such as:
Shared Account
Unique daily quests
Daily bonuses
Achievements
Easy to follow tutorials
Omaha Poker gives new players and high rollers alike the chance to test their poker skills set in a whole new and exciting way. Omaha Poker along with Pokerist Texas Poker, Roulettist, 3D Blackjack, and Baccarist can now be accessed via our new, one-click main menu in all of our KamaGames titles.
To try Omaha Poker by Pokerist for yourself click on this link to download the game for free: http://pokerist.com/b7c
To learn more about Omaha Poker by Pokerist and KamaGames visit www.KamaGames.com, like us on Facebook.com/kamagames or follow us on Twitter.com/Kamagames.