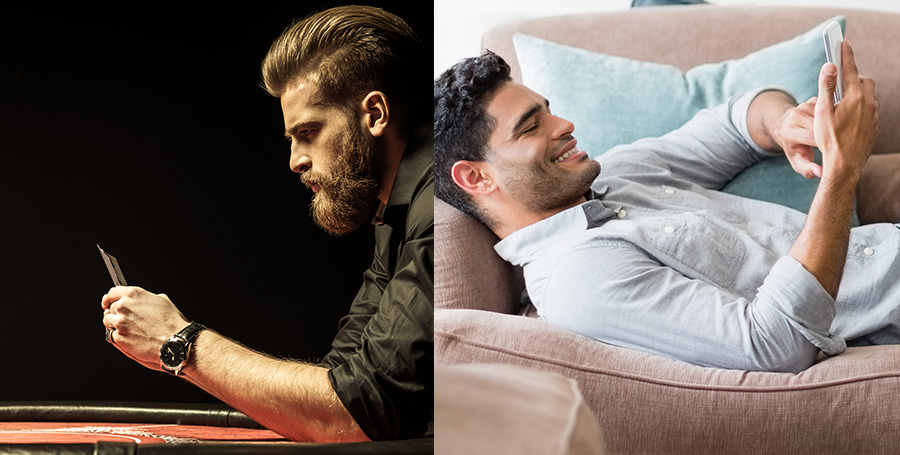 The rise of poker over the past 15 years has been nothing short of remarkable. This is because it has gone from being a fairly well-known but not that well-understood card game that we got to experience via famous movie scenes played out by famous actors, to a game that can be enjoyed by millions of people across the world.
But first things first. When Chris Moneymaker entered an online freeroll on the Pokerstars website in 2003, he had no idea how much his life would change and how he would subsequently become a poster boy for the poker industry both online and in live tournaments.
From entering that freeroll, he qualified for the 2003 World Series of Poker in Las Vegas, Nevada, which, as it happens, he went on to win pocketing a cool US$2.5m in the process.
From that point, it's fair to say Moneymaker changed the poker industry. He became one of Pokerstars' main brand ambassadors and was living proof that literally anybody could be a leading player if they knuckled down and really wanted it.
Follow The Moneymaker!
Beyond having a surname to match the most far-fetched celebrity name, Moneymaker enabled millions of people to take an interest in the game, learn how to play it and discover its many different variants.
Once you get into poker, it is a very cool game. It can be enjoyed with friends, is a great social pastime where you can work out probabilities and try your hand at bluffing or game psychology.
Importantly, it can be enjoyed for the sheer fun of it, without the stress of having to play for huge amounts of money.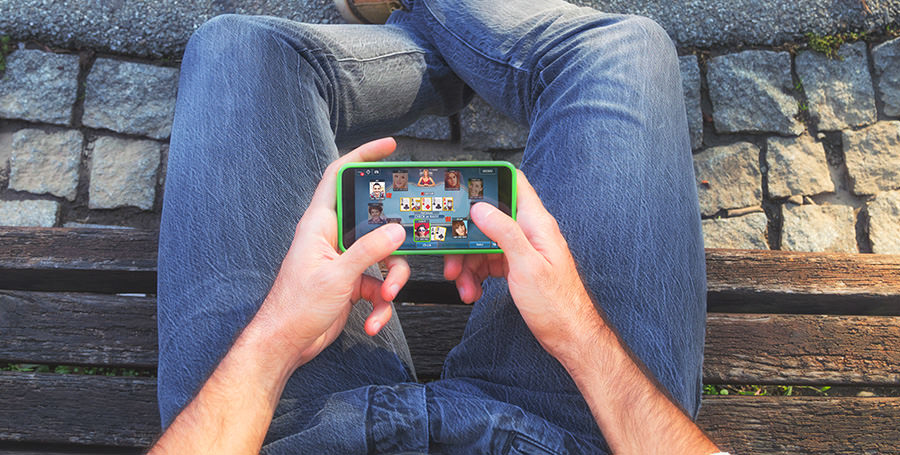 How Is That Possible?
By playing poker on a social gaming platform such as Pokerist, it is possible to learn about the game and enjoy it on a mobile device and through social networks where like-minded players can communicate one another.
Pokerist is free-to-play. This means that players are not required to deposit funds into an account to start playing. Players are given a number of chips with which they can start playing and as they improve, they win more poker chips and are able to progress playing against better players with bigger bankrolls.
Progress Quickly
Like many other free-to-play social games such as Clash of Clans or Candy Crush, it is possible to move through the levels quicker and access other areas of the game by buying additional chips.
If there was ever any worry about losing money or how to handle the action, there needn't be. Remember: Pokerist is free-to-play and is there purely for enjoyment, as a totally risk-free game that players can learn and have fun with.
The game has grown massively since it was launched seven years ago by social gaming specialist KamaGames and regularly has 15,000 concurrent players online playing for free chips!
Should there be any concerns that playing social casino games could lead to real money gambling? The challenge and emphasis are completely different to what would be found on a platform like Pokerist. It's only natural to think of all these eventualities after all, but the reality is that the two sectors are completely separate.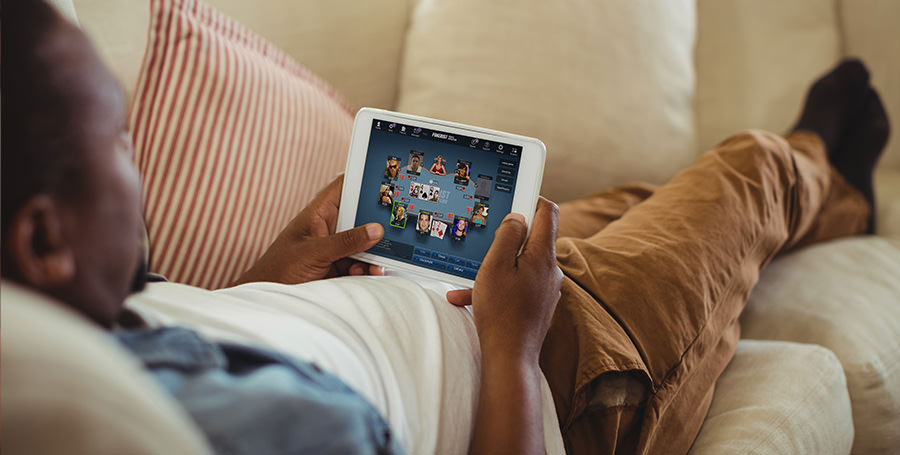 Social casino games are based on gambling themes but they don't pay out winnings in cash and, very important to remember this, players do not have to fund their accounts in order to play.
Yes, players may want to buy extra chips or other social game items because they want to progress through the levels or populate their account with cool game kit, but the levels of expenditure are minimal.
Here is an example of what we are talking about. On Pokerist the minimum table bet is 1 chip and for £2.99 players can buy 1.2 million chips, or 2.3 million chips for £4.99 and 5.5 million chips for £9.99.
So the cost of buying the chips is minimal and players will receive enough chips to play for, well, they should last a long time. And of course, Pokerist regularly holds promotions on its online stores to give players even more value. A recent example is the 200% bonus promotion where £9.99 will get players 16.5 million chips!
Growing Popularity
The size of the social casino games market reflects its popularity, but is also much smaller than real money gaming, simply because it is free to play and the business model is based on customer engagement, as opposed to that of real money gaming, which to a large extent is based on customers losing.
According to gaming research firm Eilers & Krejcik Gaming, the social casino games market grew 14% during 2016 and is now worth US$3.8bn, while worldwide revenues for the real money gaming sector are predicted to reach €43.7bn in 2017.
So there's a major difference in scale between the two sectors. But there are also very clear differences between social and real money players; their motivation to play, psychology and mindset while playing, the objective they aim to achieve and ultimately – what they define as "winning".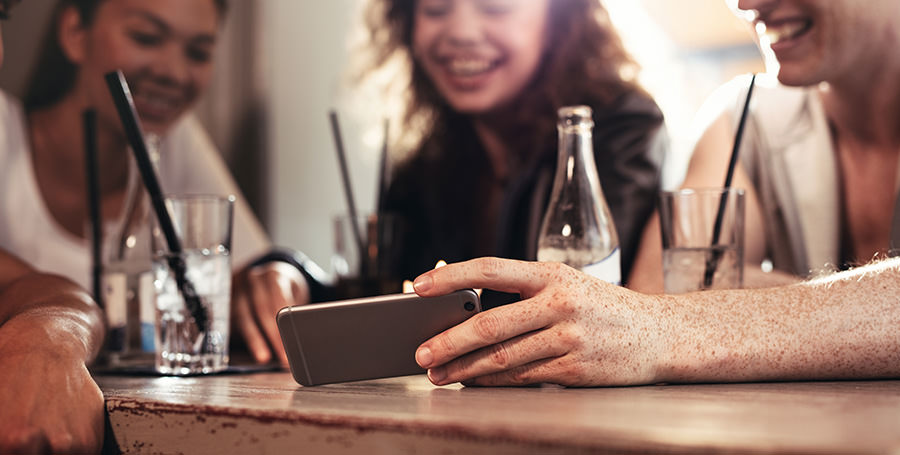 Why We Play
For the most part, people play social casino games because they find them entertaining, they are looking to interact and to compete with others, and they are looking for a few minutes of escapism.
The social elements of a social casino game include a rich profile that includes a variety of virtual goods and achievements which reflect a player's progress in the game.
There is also a more advanced chat mechanism which is built into the social casino games experience, while the messenger service, gifting & rewards, tournaments, leaderboards and notifications are developed to keep players updated with tips and info on how to progress through the game.
And because the social element is key to keeping players happy and entertained, there is a matching system that connects players of similar levels and other relevant factors. The social offering puts more emphasis on the interactions between players and their progression in the narrative of the game, rather than focusing primarily on their chip balance.
User experience is also a key aspect and differentiator of social casino games. Pokerist has changed significantly over the years to become the game it is today. Major add-ons and features have been developed: tournaments, quests, new functionalities to the online store, oh and also localising the game into 29 different languages!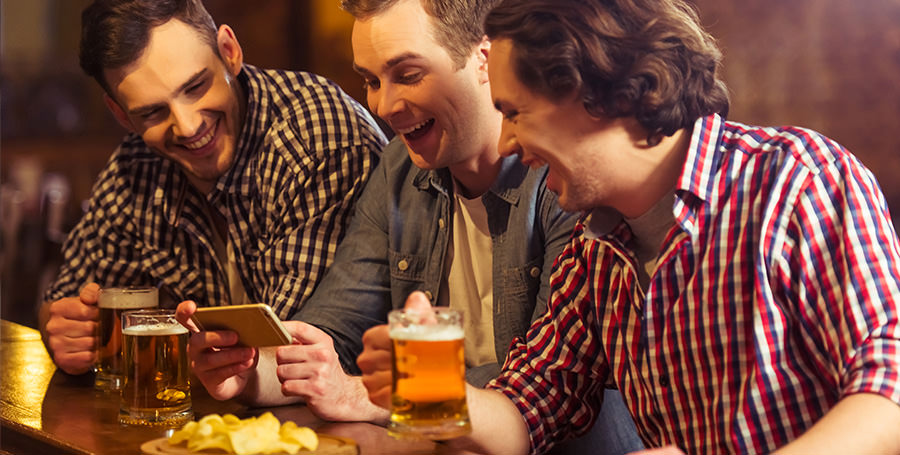 A World of Options
While new variants of the game such as Omaha have been released, it's worth noting that Pokerist is also live on Samsung Smart TVs, Apple TV, the Amazon platform, Viber and also the Tango messaging service and KamaGames, the studio behind the game, is currently developing it for HTML5, augmented and virtual reality platforms.
Pokerist is 100% safe and fair thanks to the certified random number generator that guarantees that all play is genuinely random. Pokerist is there to be enjoyed in a fun, stress-free atmosphere where players can learn the basics of the game, perfect their playing style by improving analytical skills and join millions of other players in the tables!
Download Pokerist today for iOS or Android.