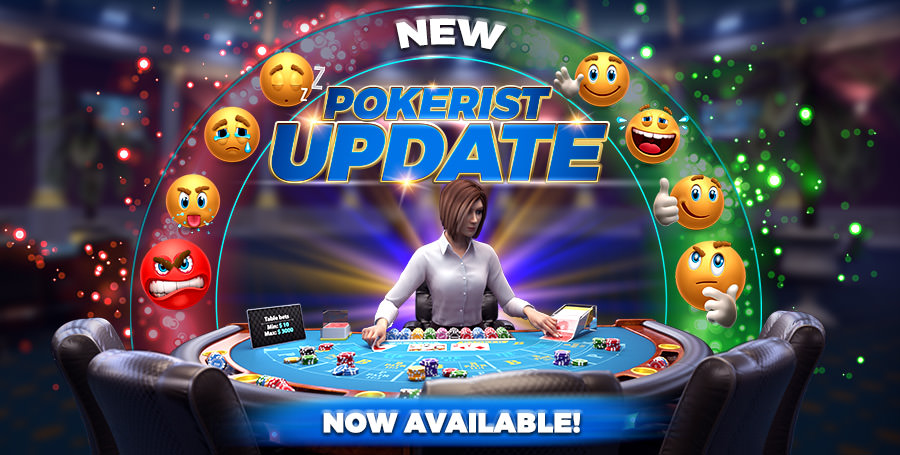 KamaGames are pleased to announce the launch of its latest update across Pokerist, Blackjackist, Roulettist, Baccarist and Omaha Poker, aimed at creating an even more engaging and interactive environment for its community of players.
This latest portfolio-wide update will introduce brand new animated emojis to make it even easier for you to interact and make new friends with other players around the world. These new and slick animations can be shared with anyone at the table with just a single tap!
We have also made it much easier to enjoy the other games in our portfolio by giving players 5 games in one app. You can switch between Texas Poker, Baccarat, Omaha Poker, Blackjack and Roulette at any time whilst continuing to build your profile and of course earning chips!
In addition to these all-new features, we are also taking the opportunity to make some localisation and graphical advancements to all of our titles as well as other updates too to further enhance your playing experience.
Sam Forrest, Director of Communications & Content for KamaGames said "The social aspect and feeling of community has always been at the heart of all of the games and any improvements, especially one of this scale, are always welcomed by our millions of players. We hope that everyone will have a lot of fun at the tables with the new emoji's and that it will help players to make friends from all over the world"
The new update is now live and ready for download. We hope you enjoy and we'll see you at the tables!