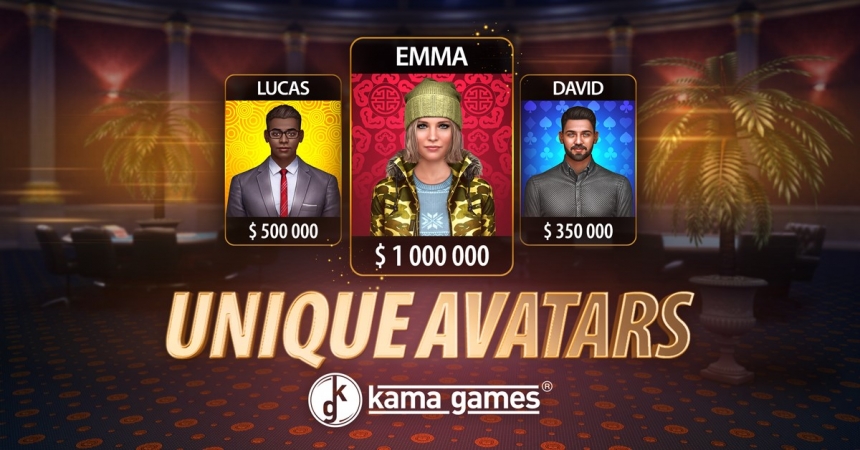 KamaGames is proud to announce its latest innovation in the world of social casino, personalised avatars for players.
Available across our entire portfolio of social casino games, avatars are a new way for KamaGames' 630,000 daily active users to express themselves and showcase their unique individuality.
With the ability to select gender, hairstyle, hair colour, eye colour and skin tone, players will be able to style an avatar that's as unique as our portfolio of social casino games. Once an avatar is designed to fit a player's exact specifications, they'll have the opportunity to style them in a wardrobe worthy of any high roller with choices ranging from the slick jacket and top hat combination to a leather biker jacket and a collection of tattoos.
Players are free to switch up their avatar anytime they're in the mood for a change with ease thanks to our vast collection of pre-installed looks with each component of our new avatars being developed to a high standard of detail.
Avatars are the latest, fun addition to the growing range of personalisation possibilities. This unique avatar builder can only be found within KamaGames' social casino portfolio, showing once again, that we're at the forefront of innovation in the social casino landscape.
To download the app and begin designing your avatar, click here.