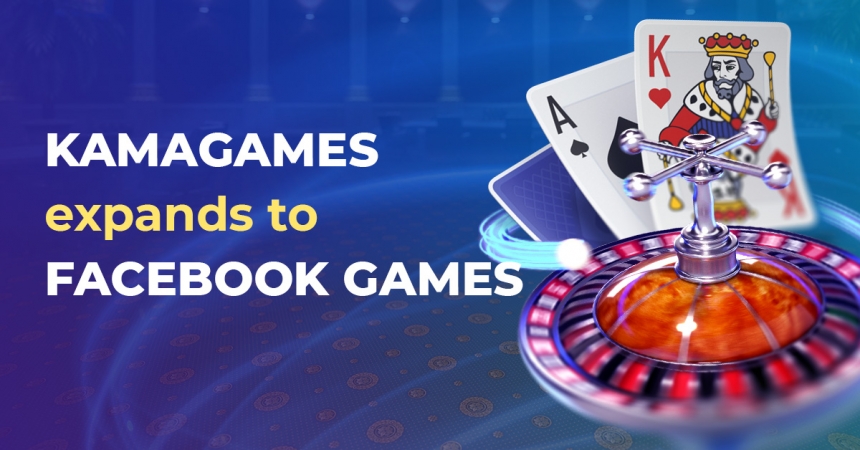 KamaGames is proud to announce its expansion to Facebook Games.
With the exception of mobile users, Facebook is where most players engage with social casino games (approx. 20-50%), which is understandable considering Facebook was the first platform to adopt these games and where most players were introduced to the social casino gaming genre.
Despite our beginnings as a strictly mobile games developer, KamaGames is dedicated to constantly innovating and growing as an operator in order to give our millions of users the best possible social gaming experience. With this in mind, we are committed to becoming fully present on Facebook, making our market-leading products available to our audience across multiple platforms.
Developed on the Unity engine and using WebGL technology, we will not only make our two headline titles, Pokerist and Blackjackist, available via this latest platform but will also expand this availability to our other popular titles too, including Roulettist, Slots, Omaha Poker, Baccarat, Craps and Teen Patti.
We have been developing our games using the Unity engine since 2013 which has allowed us to create unique, high-performance user experiences for our players. We are determined to continue to build on our existing relationship with Unity with this latest release of our social casino titles on Facebook Games.
We are confident that Facebook Games can be a strong vehicle for growth for KamaGames and with that in mind, we will continue to develop our new Facebook games in line with the high standards our players have come to expect from their mobile counterparts.
Play now:
Blackjack: https://www.facebook.com/games/blackjackist
Roulettist: https://www.facebook.com/games/roulettist
Vegas Slots & Casino: Slottist: https://www.facebook.com/games/slottist
Vegas Craps: https://www.facebook.com/games/craps-by-pokerist
Teen Patti: https://www.facebook.com/games/teenpatti-pokerist
Baccarist: https://www.facebook.com/games/baccarist