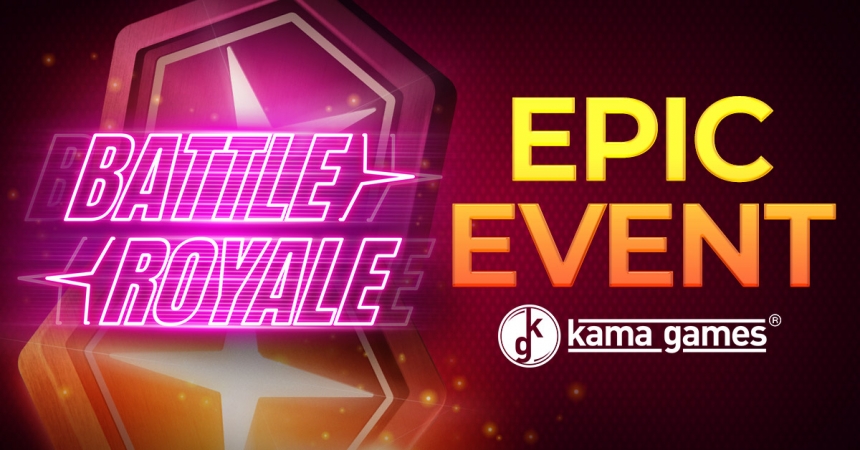 KamaGames is proud to announce the launch of our latest in-game event, Battle Royale.
Running from March 1st to March 8th, the event will be loosely based on the ever-popular Multi-Table Tournament mechanic. However, unlike other tournaments, Battle Royale will be able to host no less than 400 people at any given time. To add further intrigue to the event, the starting prize pool will be increased by a total of five times the usual figure.
Throughout Battle Royale, players will be able to collect points for hands won in KamaGames' casino games and tournaments. These points can then be exchanged for numerous rewards depending on how many the player has accumulated. As always, the greater number of points earned, the more impressive the rewards. Points also contribute to improving a player's status within a global, country-wide and friends rating system. The overall victor of the Battle Royale event will collect a total of 10 times the usual number of event points.
For the luckiest of players, there will be both event and special free point boosters found within the casino. These boosters will serve to multiply the points the player has already earned.