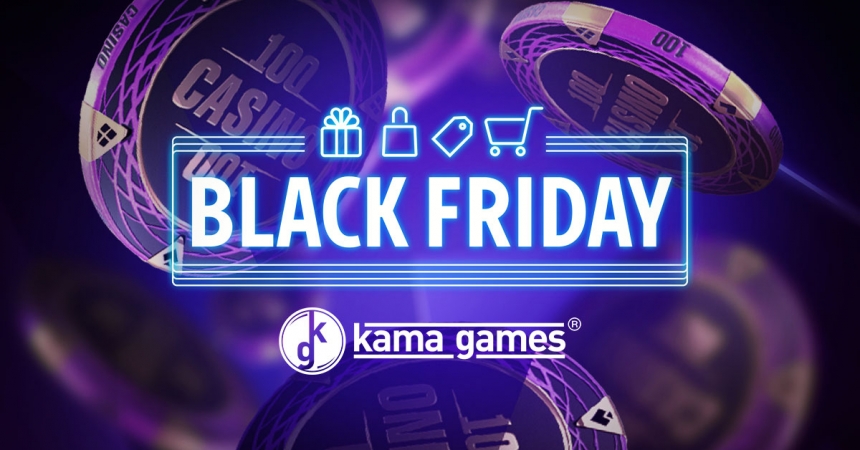 KamaGames is pleased to announce the launch of our Black Friday marketing campaign!
Running from November 20th - November 29th, this campaign will treat KamaGames' players to a host of creative contests, discounts, and even an exciting in-game event. These Black Friday offers are set to thrill and entertain our ever-growing audience of poker enthusiasts.
Given the global Black Friday tradition of offering only the best discounts, KamaGames has engineered a line-up of continuous offers for our players. In fact, each day of our Black Friday event will give players a new promotion for chips, gold and lottery tickets, allowing them to buy up to 3 times more of these items for the same price.
In-game, players will find they can collect event points for hands won throughout our portfolio of social casino games. These event points can then be utilised to claim enticing rewards. As always, the more hands won and the more points collected, the greater the reward to be scooped up. In the spirit of healthy competition, event points will also contribute to a player's position in a global, country and friends rating system. Player's will also notice a collection of additional in-game bonuses and themed gifts scattered throughout the casino.
For our players who are social media-obsessed and possess a spellbinding talent for storytelling, we've dreamed up something truly special. These players can post on our social media channels and share their best Black Friday purchases ever. In exchange, the top 10 most compelling stories will receive a massive 50 million chips. Thanks to the launch of our merch store this year, our 2021 Black Friday event will include offers on our Pokerist and Blackjackist merchandise. All of the merch on offer will display the logo of these two popular KamaGames apps. However, this time, these promotions will only apply to players in specific regions.
KamaGames is dedicated to rewarding the loyalty of our expanding player base and this Black Friday event is just a small demonstration of that commitment. We're confident that our players will respond positively to the wealth of promotions and discounts on offer and that they will contribute to their added enjoyment of our games.