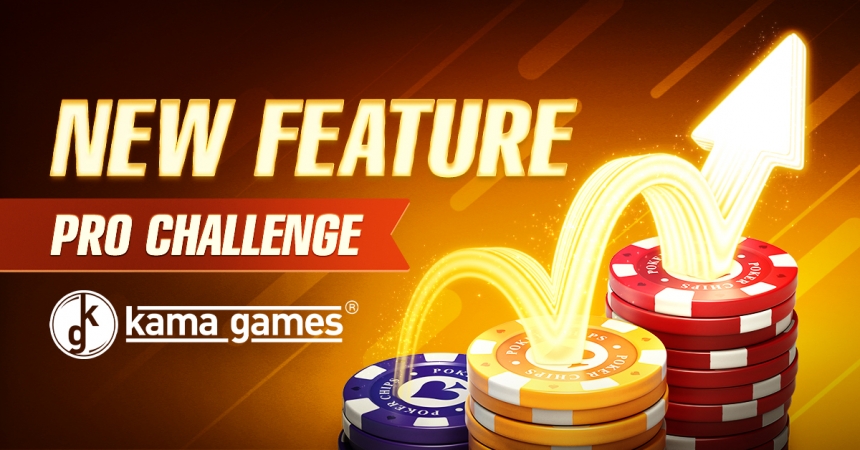 KamaGames is proud to announce the launch of our newest feature, Pro Challenge.
Created with the avid poker player in mind, this new feature can be experienced directly at the Pro Tables. With Pro Challenge, players are ranked by the number of chips collected in specific table categories. The number of prize-winning places at the end of Pro Challenge is dependent on the number of initial entrants. The size of the reward collected by these players will also be based on their ranking among their competitors.
In the initial stages of this release, Pro Challenge will be exclusively available on Pro Tables in poker and Omaha poker. These tables host KamaGames' most skilled players who spend an extensive amount of time crafting their skills within our apps. In the coming months, however, this enticing new feature will become available throughout our casino to players of all skill levels.
In addition to their winnings, players engaging with Pro Challenge will also scoop up extra rewards and have the chance to prove themselves on the leaderboard. Given its fast-paced and highly rewarding elements, KamaGames is confident that this new feature will add a further competitive edge to our already exciting collection of apps.