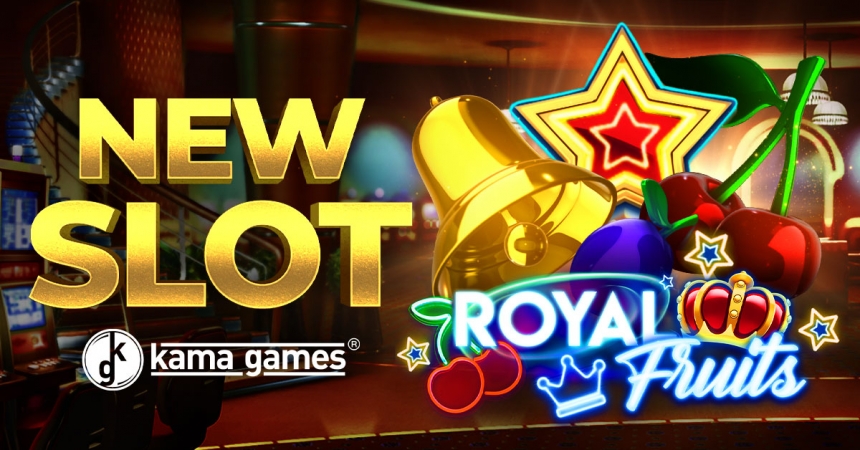 KamaGames has the pleasure of introducing our newest Slot addition - Royal Fruits.
Royal Fruits incorporates carefully chosen artwork and design to transport players to a classic casino setting. This iconic Las Vegas casino theme even extends to the inclusion of fruity and colourful symbols on the reels.
However, despite the traditional setting, KamaGames has included some innovative features in Royal Fruits. One such addition is the scatter feature which rewards players when two or more scatter symbols drop on the reels. Payouts for this feature also include Free Spins when three, four or five of these symbols make an appearance.
Naturally, players can expect to find the standard favoured features of a KamaGames slot. Throughout the course of Royal Fruits, players will have the opportunity to engage with WILD symbols - gaining even more chances to win. What's more, players who do win big can use their growing chip balance to boost their slots status - earning a silver, gold, emerald, ruby and eventually a sapphire status.