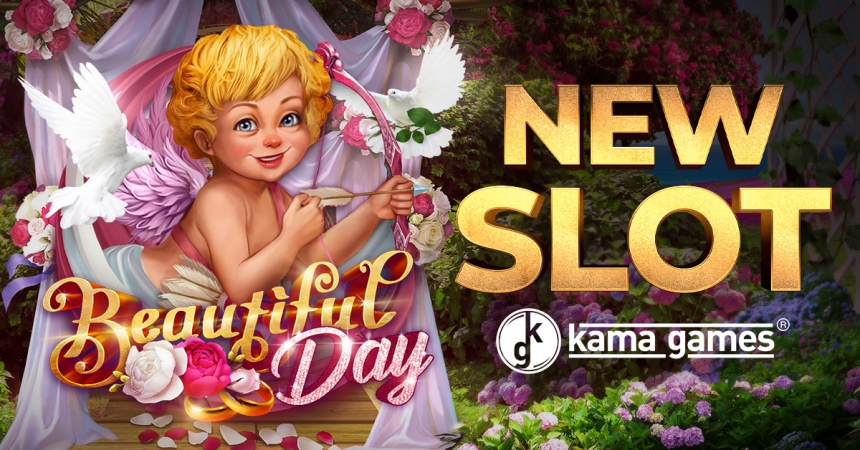 Embrace the good fortune that accompanies a wedding in KamaGames' latest Slot release - Beautiful Day
It takes a wealth of cosmic chance to bring two people together in love. KamaGames has harnessed this power of serendipity into our brand new slot, bestowing a generous dose of luck on our players.
A key feature in this romance-filled slot release is Free Spins. When 3 Free Spin symbols drop anywhere on the reels the romantic Beautiful Day bonus game begins. During this game, players get the chance to choose from a selection of artfully crafted wedding cards. Each card hosts a number that, when revealed, corresponds to the amount of Free Spins players can collect. As always, players will also be given more chances to win thanks to the presence of WILD symbols on the reels.
Those aiming to elevate their Slots Status can use Beautiful Day to win chips and climb the ranks to a silver, gold, emerald, ruby and even sapphire status. Of course, KamaGames is always committed to rewarding our most loyal players - our VIPs. As such, any player with a VIP player level 3 or higher, gained early access to Beautiful Day last week. As of now, however, this slot is open to the whole of our gaming community.