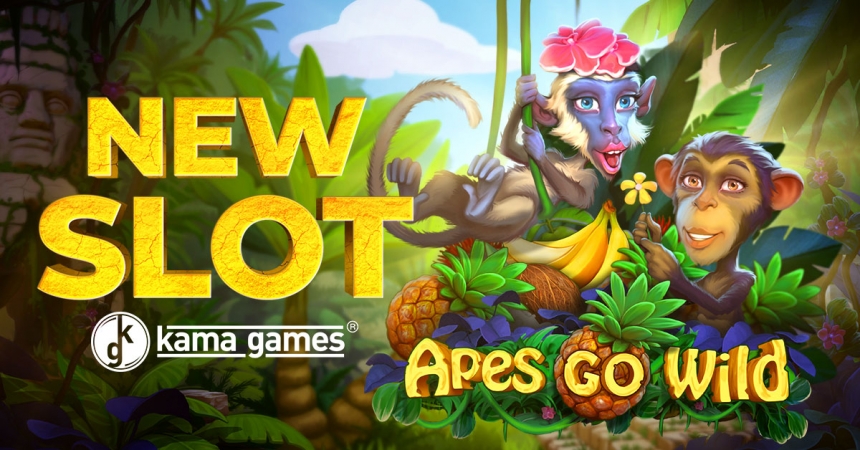 KamaGames is pleased to launch our latest Slots title, Apes Go Wild. Delve headfirst into an adventure beneath the palm trees in this exotic new jungle slot.
Players of Apes Go Wild will notice the appearance of a unique WILD symbol, Palm Tree WILD. If a Palm Tree WILD symbol drops on the reels, it gives an additional x2, x3, or possibly even a x5 multiplier. What's more, if several multipliers are in the same combination, they will stack, giving players an even greater chance to win big. Reel five will also exclusively host the LEMUR BONUS symbol. When this bonus symbol drops on reel 5, players can scoop up one enticing free respin.
As with our other Slots titles, Apes Go Wild allows players to raise their ever-important Slot Status. This means the greater the amount of chips a player wins in-slot, the higher their status. By dominating the game and growing their chip numbers, players can collect a silver, gold, emerald, ruby and eventually, a sapphire status.
As an added reward for their loyalty, VIP players of level three and higher were offered early access to Apes Go Wild in recent days. Now, however, this newest launch can be enjoyed by the whole of the KamaGames community.